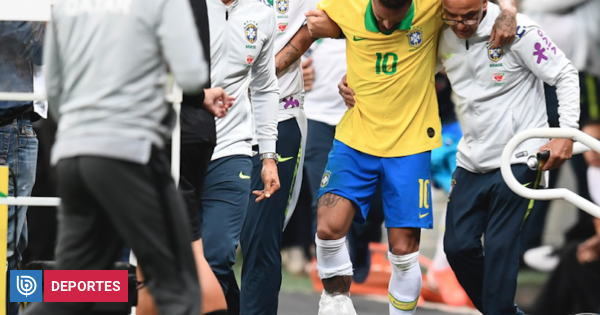 Did you find a mistake?
Tell us
French Agency Presse
Neymar was ousted from Copa America for "the severity" of the injury he suffered in his right ankle during Brazil's Seleuco friendly against Qatar, the Brazilian Football Confederation (CBF) said on Thursday.
"Because of the severity of the injury, Neymar there will be no physical conditions or recovery time enough for participation in the Copa America Brazil 2019, "the CBF said in a statement.
The note notes that the striker of Paris Saint-Germain (PSG) suffered a "interruption of ligaments in the right ankle. "
Selekao's Technical Commission, he adds, will meet on Thursday to discuss the appointment of a replacement for number 10.
In the play with Qatar in the 17th minute, Neymar obviously stepped on a false leg with his right foot and took a few seconds to get up. After complained of pain, he missed the pitch.
He was treated at the bench by Selekao's doctor, Rodrigo Lakmar, and in the 20-th minute he left the court in the dressing room, lying, with an ice on the ankle and with the help of two men. He was replaced by Everton.
Neymar, 27, passes through the most complicated moment of his career. Less than an hour before the game with Qatar at the stadium in Brazil, SBT TV released an interview with a woman who accused him of raping her.
Naila Trindade Mendes de Susa confirmed that the rape occurred in mid-May in a hotel room in Paris, where she traveled to meet Neymar.
The Brazilian idol denies the facts and allegations that he has fallen into a trap "for extortion.
After defeating Qatar 2-0, the Brazilian national team will play friendly against Honduras in Porto Alegre (South) on Sunday, before opening Copa America on June 14, measuring with the Bolivian national team.
The Continental Contest will last until July 7.