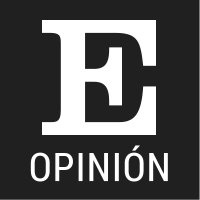 Mars, 20.47 hours: InSight landed on the surface of Mars after a six-month trip. NASA's new mission had just been implemented and became a new success of the space agency. We reached another step in the history of mankind, when InSight's investigation, released on May 5, returned to "stop sailing" on a completely different basis. It's amazing what is capable of human ingenuity, and it is equally surprising to see how the economic resources invested in this field of research will be profitable in the future. And it is most exciting to see how everyone, even separated from different ideologies and cultures, met to see this memorable event. For some moments, the whole world joined the celebration. As Piergiorgio Odifreddi said: "There are no scientific wars, nor is there ever, because science is one."
Chiara Battini. Milan (Italy)
You can follow the opinion of ED PAIS on Facebook, Twitter or subscribe here in the Bulletin.