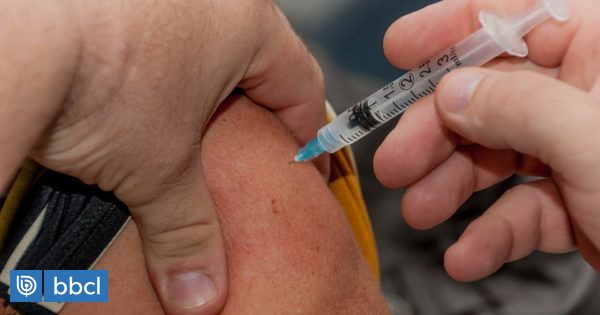 The Ministry of Health (Minsal) issued a call to all young people born between 1995 and 1999 to be vaccinated for the presence of measles that has been registered in the country lately.
Through its website, Minsal announced the beginning of a preventive campaign for those who have in between 20 and 24 years 11 months and 29 days to date date January 4.
It is about "triple" vaccine It protects against measles, rubella and parotitis (SRP) and can also be obtained in public vaccines and in private who have a contract.
"It's important to say that today we are having an epidemic that is controlled, and to continue with this control from January 2, we have launched a vaccination campaign," Undersecretary of Health Paul Daza said.
The reasons for the start of this process, the official added, is that the population born in that period "was not exposed to the circulating virus, which creates immunity".
Also, that group had Vaccination coverage under 90% according to statistics that the authorities understand.
According to the information provided by Deputy Secretary Datsa, another reason for this vaccination call is the arrival of strangers of "countries where vaccination coverage is very low."
The outbreak of smallpox related to imports, to date, on January 4, amounts to 23 confirmed cases (12 men and 11 women) according to the Public Health Institute.
The vaccination process is initially set to February 28, but can be continued until it reaches 80% coverage of the target population that exceeds 1 million 390 thousand people.
In Chile, following the interruption of autochthonous measles transmission in 1992, there were isolated cases or sporadic measles outbreaks related to cases imported in the summer of 1998-1999, in 2003, 2009, 2011 and 2015, reported Minsk.