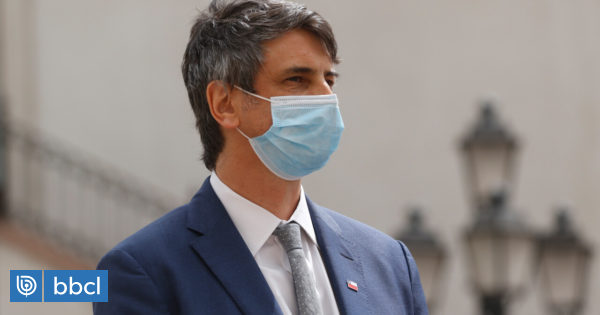 The Minister of Science, Andres Kuve, referred to the progress of vaccines against covid-19, without setting a date for the start of the vaccination campaign, but assured that this process could begin voluntarily.
Kuve said that "we are making efforts, with international permits, to be authorized by the Institute of Public Health and to start vaccination with Pfizer during the first quarter", in a conversation with La Tercera.
According to the same lines, he added that "the date is not well set because it depends on those powers and I think it is more responsible to follow each of the steps."
Consulted by the first groups that can be inoculated, the Secretary of State indicated that "Health staff and teachers are in that group that needs to be protected as soon as possible.. "This is the first group at risk to receive the vaccine as a priority."
In this sense, he pointed out that the other groups are "healthy people aged 18 to 60 years. "We also have older people with chronic diseases, cardiovascular disease, obesity or diabetes."
"They are different populations and we have to make sure that the vaccines have been tested on them, because not everyone does, and that will require approval that they can be used," he added.
In addition, he clarified about the vaccination process that "the Ministry of Health should decide, with its Immunization Program, which vaccines will be selected, which population will be at risk and what the schedule will be."
Regarding the fact that he did not want to postpone the start date of this process, Kuve claims that "the trials in phase 3 have not been announced yet. "We have statements from Pfizer and Moderna, from the same companies, and we have to wait for their analysis essays to be published."
"Effectiveness has not been reported in scientific journals. There are vaccines that have been reported to be more effective, from 70% to 90%. "They are very good results and they oppose a scenario that seems optimistic, but we have to wait and see when the phases are over, what the overall effectiveness is."
Asked about the agreements the government has on this issue, he explained that "today there are agreements with Oxford (AstraZeneka), Sinovac, Jansen and Pfizer".
In this sense, he argues that this permits "today we have guaranteed doses for 16 million people, for virtually the entire population. "To these four agreements is added that of Kovacs, an international alliance where the number of doses will increase."
On the other hand, the Minister of Science explained that the initial inoculation process can be voluntary. "One of the main issues is to win citizens adhere to the vaccination campaign "We must consider that, in international studies, more or less 30% of people are not ready to be vaccinated," he said.
On the same point, he ruled that "we need to conduct a communication and public policy campaign that enables the greatest possible adherence. And in that sense, start with voluntary vaccination "It seems like a good option to achieve that."