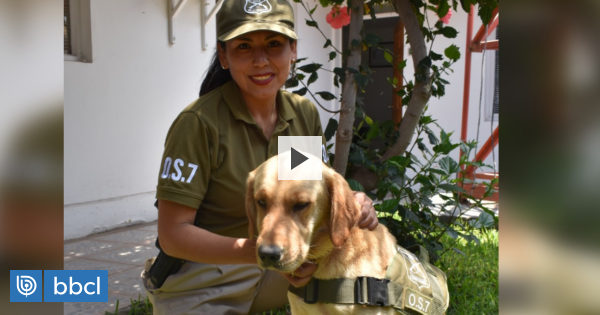 Tired, dehydrated and in treatment to recover. So announced the OS-7 on Arica's returning Didier, a star dog of this northern unit that was lost for 10 days.
The dog returned around 06:00 on Monday looking for your guide and with its own funds for the mandate of roads Arica, which is located in the city of Kuja, in the same place from which it escaped.
According to the head of the specialized drug department, Lieutenant Colonel Claudio Hermosila, the representatives of the premises "realized that a dog with similar characteristics of Didier approached the fiscal house Karabineros at the entrance gate".
After confirming that it was a copy they requested, they entered the property "immediately went into the room occupied by their guide on the day of his loss," the institution said in a statement.
Hermosila explained they are continuing to feed it, hydrate and contact the institutional veterinarian to verify through them ship which, in fact, was Didier.
His guide, who was in Arica, recognized him after a photo that was sent to his cell phone and traveled to Kuya to find the dog his son considers.
"Social networks today play a fundamental role, so we want to thank you as an institution, a love and community support that has joined our search through these platforms, which ended with a happy reunion of the guide and his may this morning in the city of Cuya, said Hermosilla.
Now "he must rest and recover returned to his police work ", they ended up with the institution.