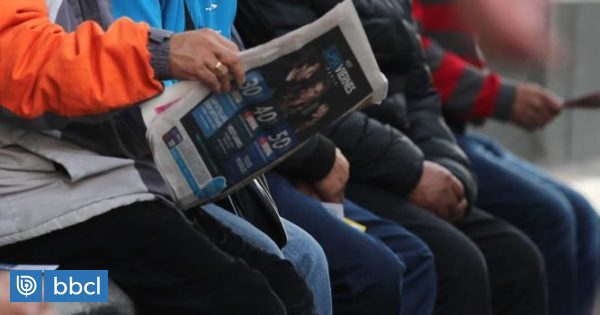 Unemployment reached 6.8% between September and November, after an increase of 0.3 percentage points compared to the same period of 2017.
The National Institute of Statistics (INE) recognized the limits in the measurement of employment and called on them carefully look at the picture, while the Government contrary to the numbers with administrative data.
It was the most debated economic issue in 2018, the figures for unemployment despite recovery. On the last day of the year, the INE published the unemployment rate for the September to October-November quarter, reaching 6.8%, an increase of 0.3 percentage points in the same period of 2017, due to the fact that the number of employees advanced less than the workforce.
Thus, the institute called to look at its figures with caution because they began to update their methodology, recognizing the limitations.
That is why the executive, contrary to data from super superindependent data, provided that 174 thousand new associates have so far this year, compared with the creation of 128 thousand jobs according to INE, according to Undersecretary of Labor, Fernando Arap.
University professor Gabriela Mistral, Eric Hindl, pointed out that it is true that the number of jobs is increasing, but with a greater pace of work force has done, so the unemployment rate It could be double.
Meanwhile, Adéco agency Felipe Lagos said that in the last quarter there were no major changes compared to the rest of the year on the labor market.
This is why by 2019 this is a priority investment projects they are materialized to absorb job demand, according to academician of the University of Chile, Pablo Barberis.
According to INE data, the unemployment in women reached 7.3%, and in men it was 6.5%, while the unemployment of Antofagasta and O & M Higgins exceeds 8%.