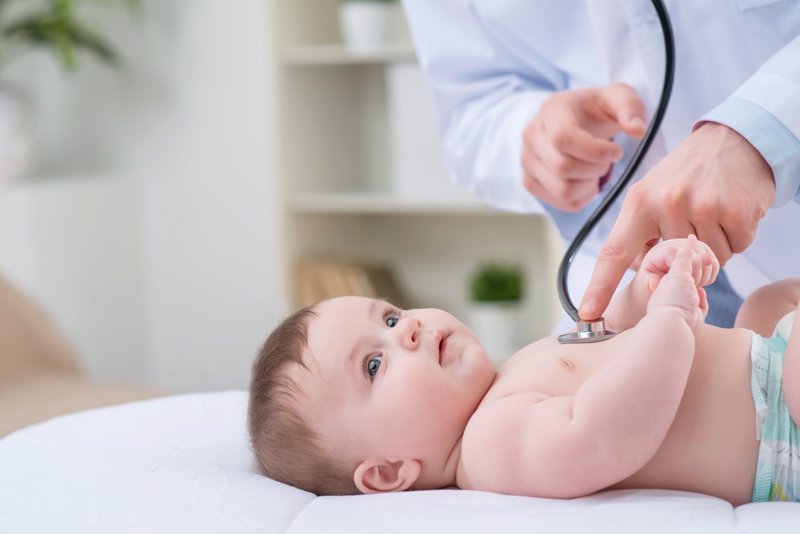 Posted on 03.12.2013 11:42:39CET
MADRID, 3 December (EUROPA PRESS) –
Half of the babies with bronchiolitis will have bronchial tubes that are more susceptible to new respiratory viruses and will have more recurrent bronchitis during the first years of life, according to the Spanish Society of Pediatric Pneumatology for pneumonia and thoracic surgery (SEPAR).
It is a disease caused by respiratory viruses, which usually cause colds, but in babies and babies with poorly developed defense, the virus thrives and affects the lungs.
Every year, between 12,000 and 14,000 children under the age of one year enter Spain due to bronchiolitis, according to data from the Ministry of Health, Consumption and Social Protection. The month in which there is a higher frequency are those from October to January, in which the peak of the epidemic of babies with bronchiolitis occurs, which may result in the collapse of pediatric urinations and pediatric hospitals.
The frequency of admissions in Spain is between 1 and 3.5 per cent in children under 2 years, but the risk of admission in the first year of life is between 4 and 6 times higher than the second year, while the frequency of consultation in primary care is between 4 and 20 per cent, according to a study by Dr. Ochoa Santander and other authors published in the "Anales de Pediatría".
In some cases, bronchiolitis is a mild condition that can be treated at home, with general measures such as aspirating mucus and fractionation of food. However, in others, they even require hospital admission, with oxygen, and even in the intensive care unit (ICU), where they can be given more breathing aid.
"A common occurrence of infection is a nursery, so it is important to postpone as much as possible its start, especially in autumn-winter months. Today, however, it is inevitable that babies go to school for many reasons because of the parents' working reasons, but you must try not to take them if they have a cold because they will get infected with each other, "said Dr. Moreno.
The smallest babies, less than three months old, do not go to a kindergarten and many suffer from bronchiolitis, so the expert emphasizes the need to "maximize" care at home. "They have a less developed defense and, therefore, should avoid visiting people who have colds (or adults or children), especially in the period from October to January," he added.
In the same way, he continues, it is necessary to keep in mind that small brothers and sisters who go to school or day care can often suffer from colds from respiratory viruses and can transfer them to the baby. Therefore, it is recommended to avoid approaching the baby if they have a cold and, if doing so, wash their hands first.
Also, the doctor pointed out that all people in contact with the baby should follow a range of preventive measures, for example, avoid getting close to the baby if you have a cold; always wash your hands before taking or touching the baby; use disposable tissues, wash your hands after you use them and throw them away; coughing another way, covering the mouth with the forearm; and avoid smoking in the confined space and in the car, because tobacco makes the airways more sensitive to the damage caused by viruses.
Wash objects that touch babies with soap and water, especially if someone touches them; try to keep younger children separate from babies; keep in mind that kissing can also transmit respiratory viruses; and apply all these preventive measures at home and in the nursery, are other tips provided by the SEEPAR expert.