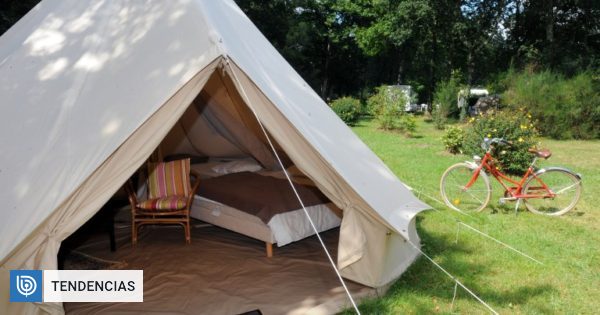 One hundred kilometers from the skyscrapers and the madness of Dubai, the new fashion in emir is to practice "Watching", a mixture of camp and glamor with luxurious buildings between the desert and rocky mountains.
In Hata, near the border with Oman, Mohammed al-Qaabi enjoys with its friends the sunset in the tranquility of the desert.
The young man, 27, is part of an ever-growing group of people attracted by vacations in the desert, but with all the comforts of modern life.
"This place is far from towns and skyscrapers," says Cabi, dressed in white clothes.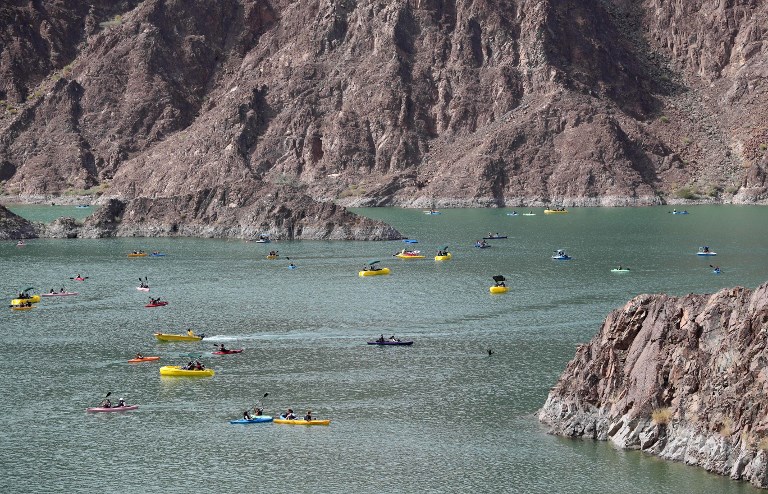 "The tradition of camping is very popular in the United Arab Emirates, but when you want to take the family is a little complicated", he adds. "Here, security is guaranteed."
Emirates usually camp during the winter, when the oppressive summer heat ends. Tourists and immigrants are also more skilled in the desert's tranquility, far from the hustle and bustle of cities.
In its commitment to tourism, besides the property and services sector, Dubai offers its inhabitants and visitors an endless offer, from luxury hotels to "glazing" (a mixture of "glamor" and "camping"), a modern trend in many world travel destinations .
Campfire and bathroom
The emirate in 2018 received a record number of 15.92 million tourists, many of them attracted by shopping centers, luxury hotels and clean sand beaches. And it is dedicated to achieving 20 million visitors in 2020 when it hosts the Universal Exhibition.
Hatta's site, with its dam and desert mountain, offers an ideal ambience for the new tourist offer for "stuck". Near the dam, tourists can choose between caravans or five stars with all the luxury that can be imagined.
Sitting in front of a caravan, Yamil Fahmi, Saudi, installed in Dubai, is delighted with the option "stuck".
"It's fun, you can make campfire, spend time with friends […] and sleeps in a room with a bed and a bathroom. "It's great to cook campfire." […] and retire when you want in your room, "he says.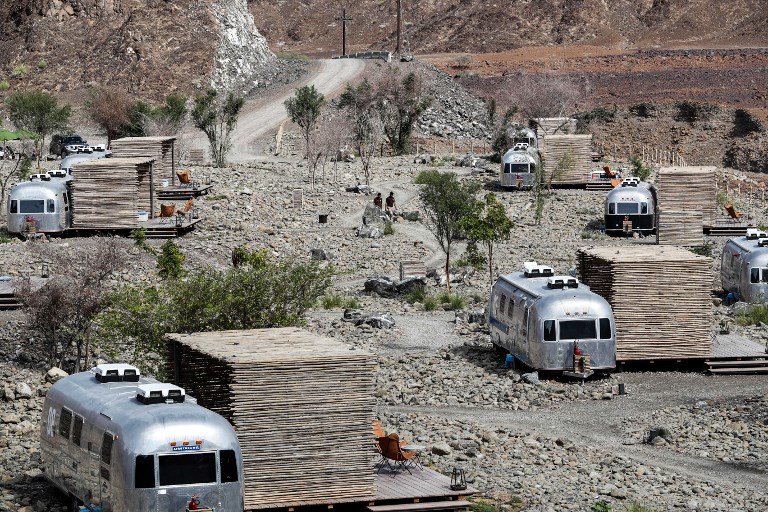 The Hatta area opened its doors in October and offers comfortable rooms of 400 dinars per night, about 105 dollars.
Five stars
In 2018, Dubai had to face a slowdown in the real estate market, with an offer higher than demand, which added a fall in oil prices, representing only 6% of the emirate's revenue. But tourism, an essential pillar of the local economy, has opposed quite well, although the growth in the number of visitors was lower.
Hutta is not the only "sights" point of the emir. There are also other complexes designed by yoga courses, stellar or sports activities such as kayaking.
For Jay, a 37-year-old British man who lived in Dubai for 10 years, "stuck" is a new experience.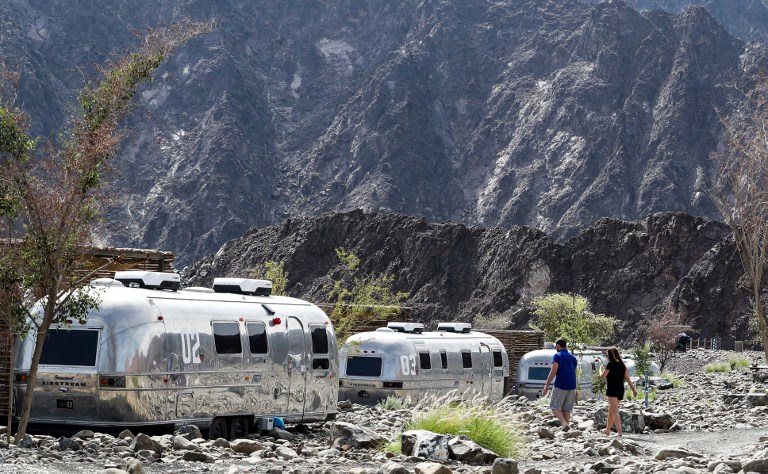 He says he arrived at Hatta to make a kayak and he had a strong experience when he tried to set up the line at the site, with an exceptional length of 350 meters.
"You can enjoy nature and nature, make a barbecue, and then enjoy a good shower …". "It's not a five-star hotel, but a five-star camp."