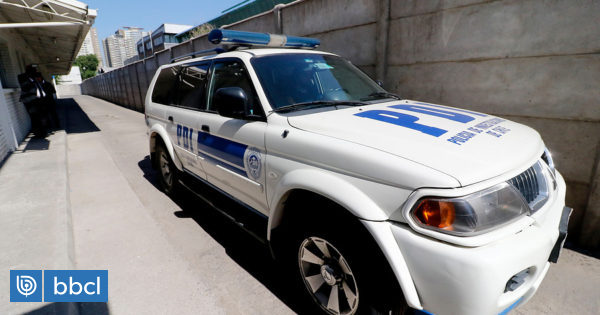 Detectives of the investigative police arrested a guard of the Municipal Theater, for their alleged involvement in the robbery of 30 million pesos in the car kit, occurred early in the morning on Monday in the Santiago municipality.
According to the investigation, the defendant will be the leader of a gang dedicated to infiltrating security personnel in commercial enterprises that run large sums of money.
They were a series of actions that led the investigative police to identify one of the suspects involved in a millionaire robbery that hit the municipal theater on Monday. adding stolen money from warehouses in the car park plus damages caused in the area, totaling 96 million pesos.
According to the first expert reports, on December 31st when the band entered the underground of the theater to intimidate the guards in that sector and with the oxyfum method access to 30 million pesos in cash, later to escape the site.
According to the Guillermo Namor subsystem, the head of the Robos Centro Norte investigative brigade, PDP conducted an investigation from October on a criminal gang that infiltrated security personnel in shopping malls to get information and thus plan crimes.
In this context, one of the security guards of the Municipal Theater has been identified, who is responsible for leakage of privileged information, which facilitates the commission of the crime.