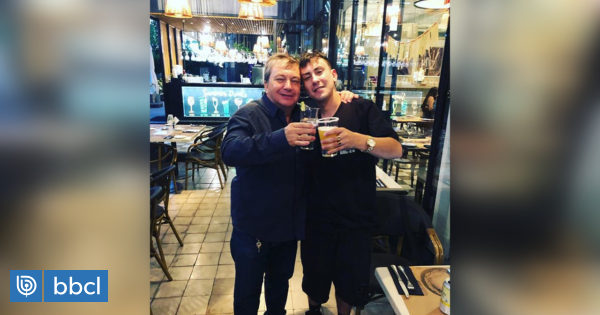 In the early hours of this Thursday, Manuel Jesús Gomez Diaz (58) with his son Manuel Gomez Rocco (25) They destroyed one of Casino de Talca's earnings when they entered their vehicle, after an argument with one of the cashiers and guards at the premises.
Outside the Haute-Viru Guarantee Court, Gomez Diaz explained to the media that he suffered a decompensation for diabetes, which would have influenced the car in the place, La Reunhe said in the morning.
Yesterday they both were arrested by Carabineros and were charged with damages, threats and driving while they were intoxicated. However, when they were formalized, they remained with them only precautionary measures and prohibition of access to any casino in the country during the three months of the investigation.
At the hearing, prosecutor Gabriela Vargas explained that they are "permanent users of Casino Talca" and that they are also known as "Conflict when they are affected by alcohol".
"At the same time, MGR threatened people who would go with a gun and I went make shit all Minutes earlier, shots were heard outside the casino, in connection with two suspicious people who accompanied the defendant. The damage is 5 million dollars, "said the prosecutor.
Decompensation
When he expanded his explanation, Volvo's driver claimed that everything would come from, because he went to ask for two drinks, those that were rejected until the hour. Then, when he consulted Venezuelan nationality on the cashier, she added that she "I should have more respect for Chileans, we opened the door here". An insulted woman would call the guard who dropped him on the floor and then took him with his son.
"I am steered, I have 7 heart attacks, I lost control of the vehicle, I went, I made a mistake. I suffered decompensation, and even my son tried to change the change and therefore the vehicle was moving back and forth (…) I lost … I had hypoglycaemia, I am a diabetic (…) I have 3 detours, I can not make the strength, assured Manuel Gomez.
The defendant for driving while being buried added that "when the glass crashed, they were hitting us. You you see my face, I'm purple. They took out the crest by & # 39;. I broke all the Volvo glasses. Volvo's mining was new (…) you you think that I will break down my car that costs $ 25 million? What would be interesting make a tape exhibition? "
Cocaine
Gomez Diaz, too assured the channel that Talca casino keepers sell cocaine. "You buy a piece of paper for 10 thousand dollars, you buy two pieces of paper for 20 thousand dollars and you buy more than 50 thousand dollars … Who is solving this situation are the guards," he explained.
"We took one absolute raspberry, more, a glass … You will see in the end what will happen." "Follow the situation no longer." And I want you to be clear: the casino is selling cocaine, "intimidating it.
This article describes the current trial
There is a possibility that the charges will be rejected at the end of the investigation, due to which The defendant should not be held guilty while justice dictates judgment against him.
(Article 04 of the Law on Criminal Procedure)