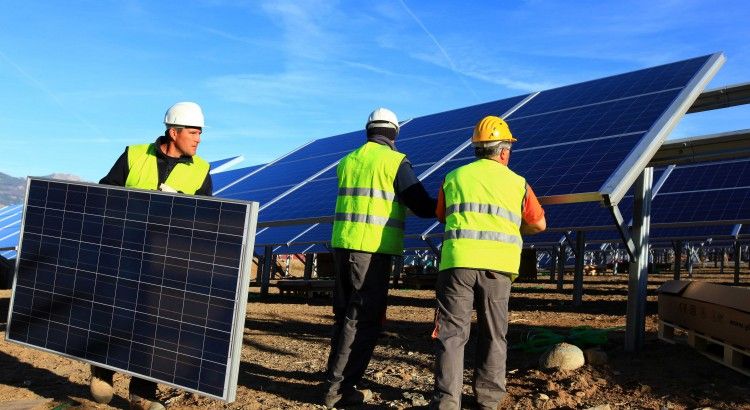 The French company ENGIE signed a 15-year Purchasing Power Agreement (MAP) in Mexico to supply renewable energy to the steelmaker Gerdau.
ENIGIE is developing a 130 MW photovoltaic plant in Sonora, Mexico, which comprises about 400,000 solar panels, which will allow Gerdau source 100% pure and economical energy for its industrial processes.
With the construction of this new one a solar farm in Mexico, which will be operational by the end of 2019, ENGIE will exceed the 1000 MW capacity for the production of renewable energy in the country that operates or is being built.
ENGIE in Chile
ENGIE also signed an energy supply contract with Santiago de Chile's airport operator Nuevo Pudauel to provide 100% certified renewable energy that will reduce CO 2 emissions at the airport by 35,700 tonnes a year.
Under the 16-year agreement, ENGIE will supply the airport with 105 GWh of annual green electricity to meet all its energy needs.
Her contract with Nuevo Puduhuel predicts that there will be a supply of 105 gigawatt hours of green electricity at Santiago de Chile airport for 16 years, which will reduce carbon dioxide emissions at the aviation center by 35,700 tonnes a year.
"ENGIE is very proud to use the growing market of long-term supply contracts and offer clean energy directly to its customers," said Executive Vice President Pierre Charay.
In the last 12 months, ENGIE has entered into agreements with Latin American companies operating in the food, telecommunications, banking or construction sector.
"These new agreements are fully aligned with the strategic goal of the group: to continue the development of renewable energy projects and to strengthen its presence in Latin America, a region that offers excellent growth prospects," Charey added.

Related
Source link