Getty Images
Bill Gates and his wife Melinda have been featured in conspiracy theories published on the Internet.
One of the most common claims (circulating since the beginning of this year) is that the coronavirus pandemic is excuse for a plan implantation of microchips that can be traced in humans and that Gates is behind it all.
The rumors surfaced in March, when Gates mentioned in an interview that in the future "we will have digital certificates" that will be used to show who has recovered, who has been tested and, finally, who received the vaccine. He did not mention microchips.
That response led to a widely circulated article entitled "Bill Gates to use microchip implants to fight coronavirus."
The article is about a study, funded by the Bill & Melinda Gates Foundation, on a technology that can store one's vaccine records in a special ink administered at the same time as the injection.
Yet, technology is not a microchip and looks more like an invisible tattoo. It has not been implemented yet, it will not allow people to be tracked, and personal data will not be entered in the database, says Ana Jaklenec, a scientist involved in the study.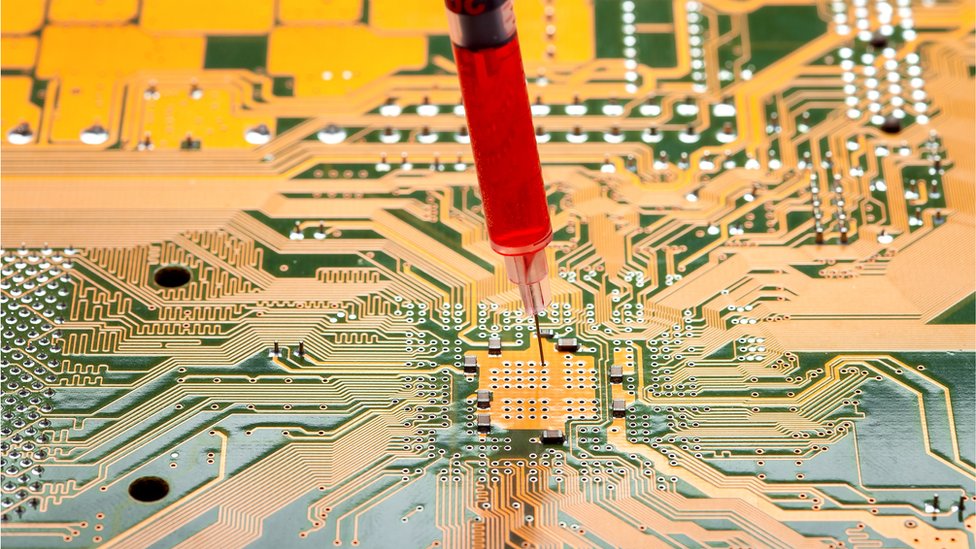 Getty ImagesGates has never mentioned the use of microchips in vaccines.
The Bill & Melinda Gates Foundation said that "digital certification" is linked to efforts to create an open source digital platform to expand access to secure home testing.
Therefore, there is no evidence to support the claim that there is a plan to implement traceable microchips. And the Bill and Melinda Gates Foundation told the BBC that These claims are completely false.
Despite the lack of evidence, a May survey of 1,640 people in the United States suggested that 28% thought Gates wanted to use vaccines to implant microchips in humans.
Alleged "altered DNA"
The White House correspondent for the pro-Donald Trump website, Muzmax, told his 264,000 Twitter followers to "be careful" with the Pfizer / BioNTech vaccine.
"It interferes with your DNA," Emerald Robinson tweeted.
The fear that the vaccine will somehow alter the recipient's genes is another claim seen in several Facebook posts.
The BBC asked three independent scientists about this. They said that the coronavirus vaccine would not alter human DNA.
One of the biggest differentiators of the BNT162 vaccine (Pfizer and BioNTech) is the fact that it is based on RNA.
"Injecting human RNA has nothing to do with human cell DNA," said Professor Jeffrey Almond of the University of Oxford.
Pfizer spokesman Andrew Wieder said the company's vaccine "does not alter the DNA sequence of the human body."
Scientists say the RNA-based vaccine does not modify the recipient's DNA.
This is not the first time the coronavirus vaccine has been claimed to alter DNA. A very popular video spread the theory in May.
Part of the misunderstanding seems to be due to the type of vaccine being developed. The Pfizer / BioNTech vaccine uses messenger RNA technology or "МРНК"
This product contains a small gene sequence created in a laboratory that "Teaches" the human body's own cells to produce proteins similar to Those from SARS-KOV-2.
From there, the immune system recognizes the threat and creates a response that protects the body from future infections.
Robinson tweeted that the mRNA vaccine technology had "never been tested or approved before."
It is true that no MRI vaccine has been previously approved, but in recent years there have been several studies of human MRI vaccines.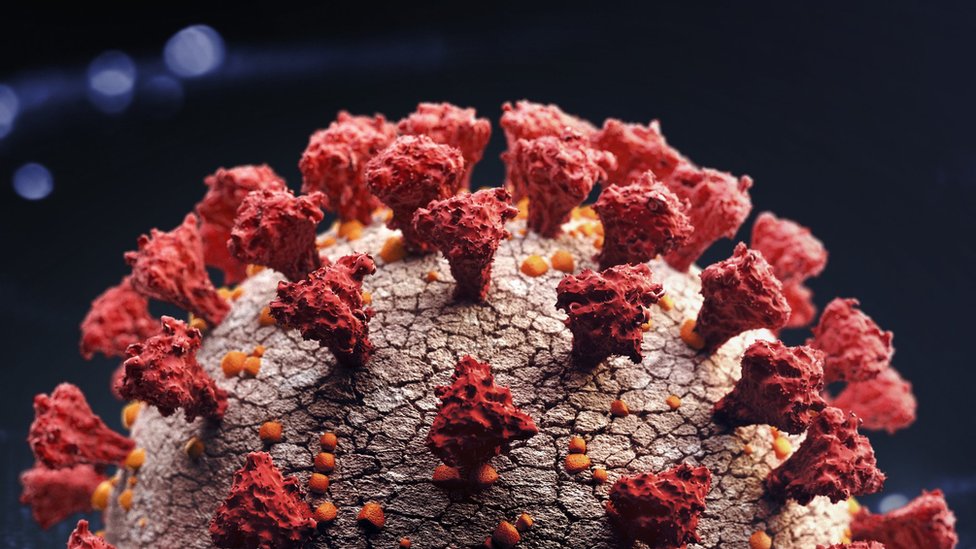 Getty Images
There are many types of vaccines being tested against covidium-19.
Balmond says the Pfizer / BioNTech vaccine is the first to show the effectiveness needed to gain authorization. The fact that it is a new technology, he says, "It does not mean we should be afraid of him.
New vaccines undergo rigorous safety checks before being recommended for widespread use.
In Phase 1 and Phase 2 clinical trials, vaccines are tested on a small number of volunteers to confirm their safety and to determine the correct dose.
In Phase 3 trials, they are tested on thousands of people to see if they are effective.
The vaccine group and the placebo control group are closely monitored for any adverse reactions. The safety check continues even after the vaccine has been cleared.
Different strategies and technologies are being evaluated to create vaccines against covid-19: from the use of inactivated virusis up new RNA formulations, genetic code created in a laboratory.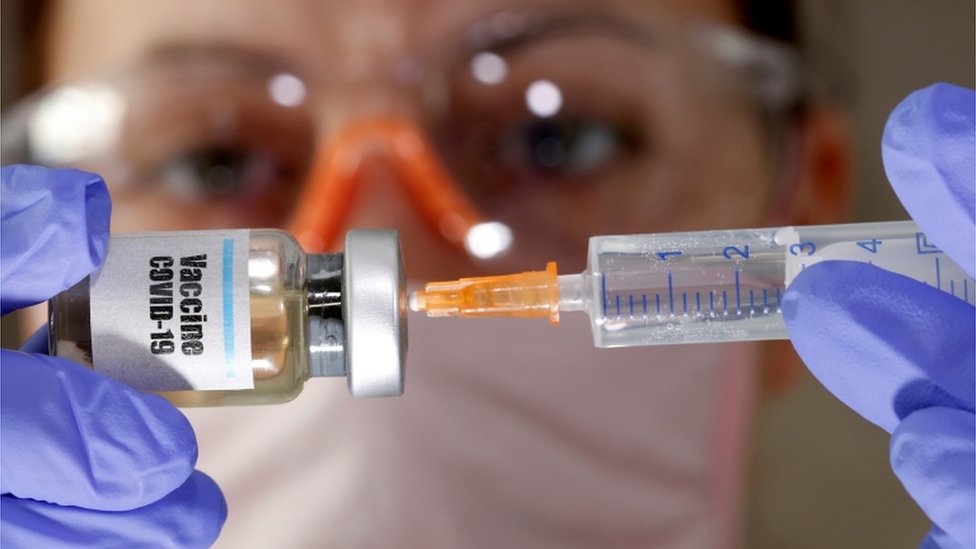 Reuters
The SARS-CoV-2 vaccine was developed in record time.
Claire Wardle, author of a recent report on vaccine myths on social media, says there is a "data gap" on topics such as mRNA technology.
In other words, it is a situation in which there is a great demand for information, but the supply of reliable information is scarce.
"This leaves people vulnerable to misinformation, which quickly fills the gap, "said Wardl, chief executive of the nonprofit First Draft.
"While credible information struggles to meet demand, untrusted individual accounts and alternative media can erode trust in vaccines," he said.
Unwanted effects
Another statement in Robinson's tweet was one of the main topics in the fight against vaccines, shared in recent days.
He said 75% of the vaccine volunteers experienced side effects. But Pfizer and BioNTech did not report major security issues in his study.
Many vaccines have side effects. But most are not as harsh as vaccine activists like to believe.
"Like all vaccines, this can cause short-term side effects, including injection site pain, fever, muscle aches, headache and fatigue," said Penny Ward, a professor of pharmaceutical medicine at King's College London.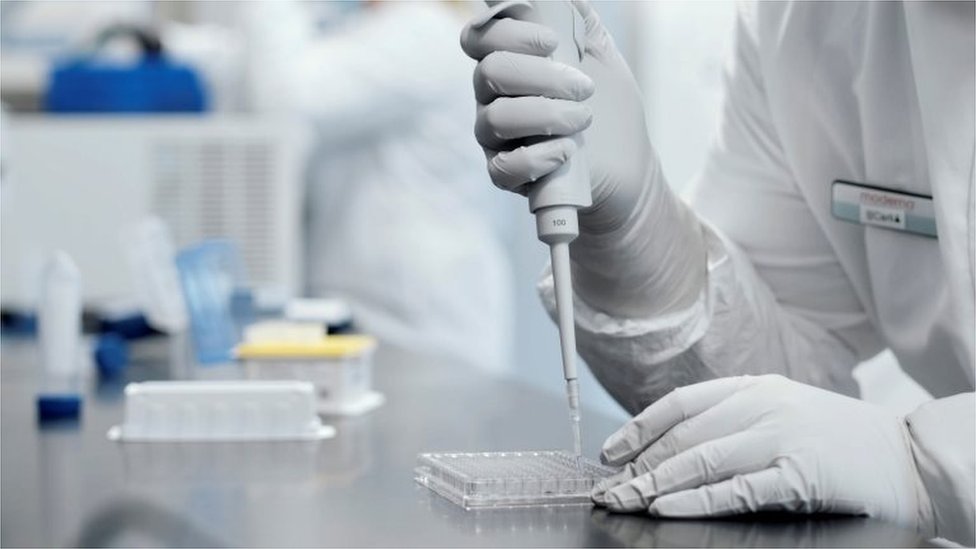 Reuters
In addition to Pfizer, biotechnology firm Moderna has confirmed that the vaccine is more than 90% effective.
Ward noted that these types of side effects are also felt by many people who receive an annual flu vaccine. They are generally mild, disappear at most after a few days and can be released with paracetamol or ibuprofen.
It is not clear where Robinson got the 75% data from, but he may have been selectively selected from the rate of mild side effects reported in an age group earlier in the study.
The BBC has contacted Emerald Robinson for comment, but the journalist says she stands by her claims.
*In collaboration with Chris Bramwell, Jackie Goodman, Olga Robinson and Mariana Spring.

The BBC
Visit our special coverage
---