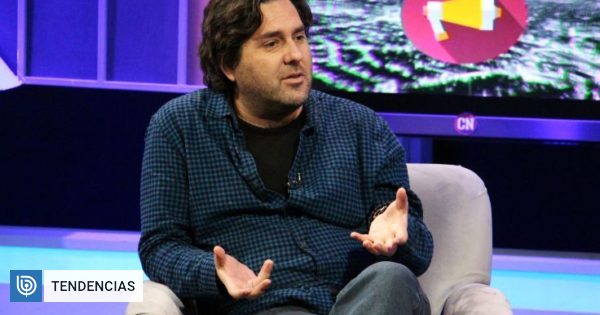 Through a detailed interview with the newspaper Las Últimas Noticias, the journalist Cristian Arcos revealed that he was suffering "endogenous biological depression"The diagnosis that suffered at least from his adolescence.
"Seasonal changes, for example, have a lot to do with me. I do not know if it will be because of the change of light." Spring moves the floor, I could not explain why ", commented in a dialogue with the morning paper.
"I've read that the seasonal theme is difficult for some people. Equally, I explain that it's not something every day, but it has a kind of manual brake. And learn to know when it comes to speaking"He assured.
Arcos decided to share his experience with depression through a "thread" on his personal account on Twitter, where he received considerable support. "Accepting that it is a part of your life is the first step and it seems very much to give it", he assured.
The decision to publish his story is public, he explains, is part of parliamentary discussion on mental health, the debate that promoted, among other things, deputy Gabriel Boric.
"I appreciate the comments of the support, but I do not think I'm brave, nor do I pretend to be the leader of the opinion", Arcos said, who also revealed a frustrated suicide attempt due to depression.
"Fortunately, it did not materialize (…). I promised my son that I would never make him pass it."He said about the critical situation that he experienced.
"I've been around for about 20 years (in treatment). I started at 21, when I went to work and I had the courage to do it", he added to his therapies. "Fortunately, I do not too empastillo. I've been changing, delving into new drugs", he said.