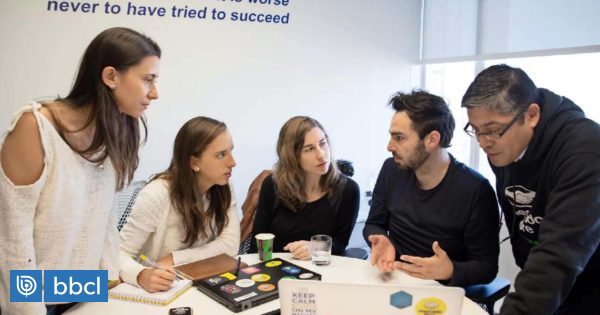 Argentina's Santiago-based multinational company, Mercado Libre, claimed to be the first company in Chile to fund its workers who, for health or personal reasons, want to freeze ovaries and postpone their kinship for several years.
Through an audience at El Mercurio, they said it was "a benefit for all women over 33 years old," who have been working for more than a year in the firm and will allow co-financing of 70%.
Above all, given that women are increasingly choosing to delay maternity in a more advanced age in the interests of their professional careers and personal goals.
In this context, in vitro fertilization and embryo transfer transfusions are more effective when ovules are of better quality, which are available at younger ages. Therefore, egg-freezing can play a key role.
According to the company, the benefit is focused – especially on women with cancer, whose treatment may be due to failure in ovarian function. It also indicates situations in which fertility is required, such as immunological diseases requiring chemotherapy; or simply those women who for various reasons want to postpone their motherhood.
The trend began with Facebook in 2014, and in 2015 began to replicate in the technology industry from Yahoo, Apple and Google.
Meanwhile, Mercado Libre, present in several Latin American countries, began offering a modality in July 2018 with a maximum funding of $ 5,000 (3.4 million pesos).
Of course, specialists clearly say that freezing does not guarantee motherhood at an advanced age, because the advancement of years is crucial to the success of pregnancy.
For example, between 30 and 34 years, with 24 frozen oocytes, the chances of at least having a child reach 90%; while between 35 and 37 years, with 10 frozen oocytes, the options are reduced to 50% and even fall to 25% between 41 and 42 years.
Given this scenario, the technology industry initiative has provoked criticism. Dr Enrique Oyarzun, former head of the Pediatric Department of Obstetrics and Gynecology, and a member of the Health and Safety Committee for Mothers and Children, accuses that "biologists dedicated to this area played as gods, but they are not, and every day they verify this statement The woman who accepts to freeze eggs must not have side effects due to ovarian hyperstimulation, frozen eggs must survive freezing and defrosting, and embryos must overcome in vitro fertilization and implantation of the uterus. will be mothers at an age when their mothers are grandmothers, and they will be mothers, at the end, at the age when the risks of pregnancy are significantly greater than in younger ages. "
He also doubted in 2015 – after the announcement of Google and Facebook – "that they were not offered equivalent to male workers and that no one thought that the offer could be considered a form of discrimination against women, not only were they pretending to influence their personal lives, but because it does not offer the same to people, it is assumed that the life of people is not affected, because their wife has children. "
In that context, "when our regional team designed the proposal, we knew that the decision could not be without controversy," said Javira Rios, a Merkado manager in Chile.
However, to this day, six months after the commencement of the benefit, no collaborator has formally requested this.