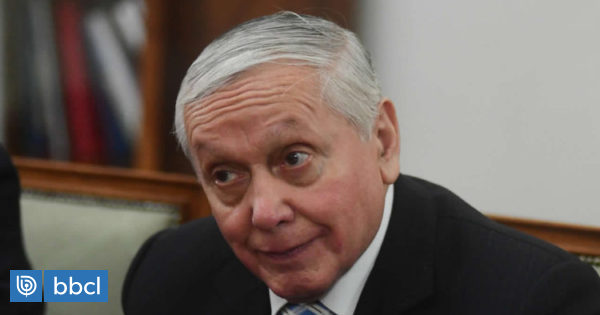 The National Council of Evangelical Churches, informed during the afternoon of this Friday that the departure of Bishop Eduardo Duran as the president of this religious organization.
Decision – achieved unanimous – This was confirmed with the help of a communique, where it was stated that the measure was taken at an extended extraordinary meeting.
Duran is questioned, among other reasons, for his vast legacy of over one billion pesos in the tax assessment, under investigation on charges of money laundering.
In addition, the prolonged internal conflicts in the church he led to this Friday and due to the announcement that he would be divorced get married the second time with another pair after spending years separated from his wife, with whom she spent 40 years.
The National Council of Evangelical Churches is an entity that unites bishops and pastors of various denominations, so leaving Duran is translated as a powerful gesture from the group.
Last Tuesday, the First Penicotheque Methodist Church offered a voluntary resignation to Duran and therefore could not be rejected.
Eduardo Duran leaves his post during the same joke in which a robbery was recorded in the Evangelical cathedral, saying "I do not have an office or computers at the place where the theft occurred."
More precisely, the affected offices are located on the street of Obispo Umanya, a robbery worth 12 million pesos.
Regarding the new council council, it was formed as follows:
President: Bishop Jorge Muñoz Carvalho
Vice President: Bishop Joel Vidal Contreras
Secretary: Pastor Patricio Mia Lizana
Treasurer: Bishop Samuel Sanchez Soto
Director: Bishop David Janez Ozes
Director: Pastor Theobaldo Cuevas Villalobos
Director: Bishop Alberto Villalon Bechera