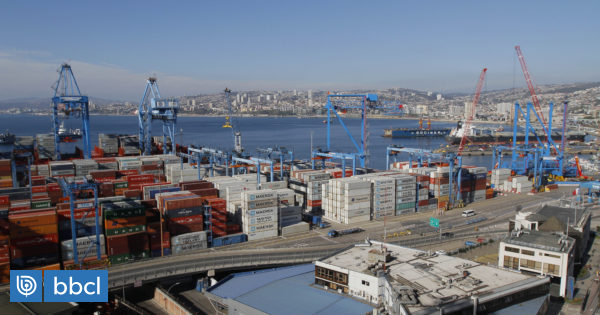 The leaders of the workers ports in addition to Port of Union of Bio Bio and nationally, they announced mobilizations in the coming days to support ordinary workers who had been mobilized in Valparaiso for more than 14 days.
Bio Bio dockers met this morning in Talcauhano to determine whether they would implement national mobilization to support those mobilized in Valparaiso.
After talks between the leaders of the trade unions of that port organization and the analysis of the situation, it was found that they would be mobilized in order to force TPS (Terminal Pacífico Sur) to comply with their word to sit down and negotiate with ordinary workers.
This was confirmed Gonzalo Diaz, an advisor to the port association Bio Bio, who also named possible pressure measures.
https://media.biobiochile.cl/wp-content/uploads/2018/12/cu-paro-nacional-portuarios-gonzalo-portuario.mp3
For his delight, Pablo Klimpel, a spokesman for the mobilized, said the only tool for workers – when dialogue measures are exhausted, as is the case – is a measure of force and pressure, as is the national strike.
https://media.biobiochile.cl/wp-content/uploads/2018/12/cu-paro-nacional-portuarios-pablo-klimpel-.mp3

A few days ago, the concessionaire TCVAL was obliged to pay 1 million liquid pesos to each of the temporary workers of Valparaiso, which are part of the current framework agreement and who qualify to have made at least 50 shifts between 1 January and 31 October 2018.

However, port workers continued to meet, but to analyze the situation with the TPS concession provider, so the termination at Terminal 1 at the port of Valparaiso continues.

Now we have to wait for what is specified at the national level, where we will be able to know what mobilization will be carried out by workers from the ports from all over the country in support of those mobilized in Valparaiso.