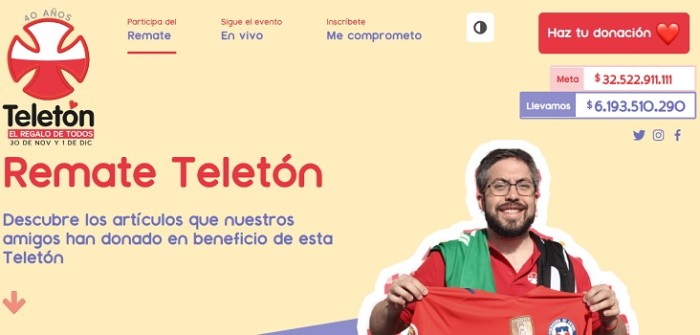 One of the many initiatives provided by the solidarity of the crusade on Telethon is "Remate Solidario", for example, in which every Chilean can gamble with a figure to take a precious object.
This year's list of products includes several works of art that are already in millions of pesos and football shirts that also exceed 350 thousand pesos as one of Alexis Sanchez and another Arturo Vidal, for which they have already offered 750 thousand pesos.
Other curious items are "Copihue de Oro" donated by La Quarta, which can go for 150,000 pesos, as well as several Tectura blends signed by artists such as Romeo Santos and Mark Anthony and which exceed 50,000 pesos.
Unfortunately, there are some shirts that did not endure the same fate and that they obviously did not convince even most fans of national football.
It's about four shirts that nobody offered, keeping the initial price of 25 thousand pesos. The clubs of San Felipe, Arica and Lo Barriche, need the most loyal fans to play for a piece of clothing. The fifth article, which also risks losing among the auctions, is a Teleon shirt made for the size of the child, in the 30 years of Teleton in 2008 and signed by the player.
It should be noted that the auction ends after 10.30 am, so there is still time to gamble with one outfit that attracted the least attention. You can also check the number of articles HERE.