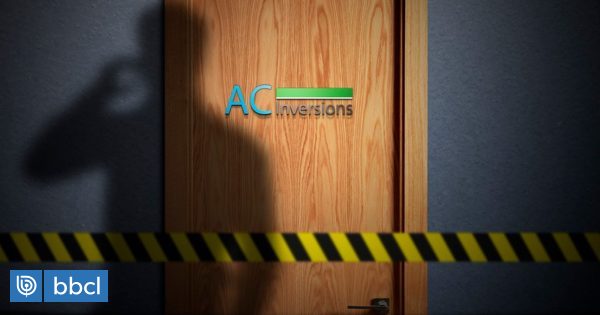 Santiago Court of Appeal sentenced Camilo Cruz Hernandez and Rodolfo Dubo Rubino to 5 years in prison for committing and repeated violations of fraud through the commission of the criminal act invading the bank transfer and the criminal offense of Money Laundering Illegal committed between 2012 and 2016 year, through AC Inversions.
In the split decision, the Eleventh Council of the Court of Appeal – composed of Minister Jorge Segeda, the prosecution judge Daniel Calvo and the lawyer (i) Angel Kruchaga – revoked the contested verdict issued by the Eighth Guarantee Court in Santiago, a party that granted the convicted intensively supervised release, after determining that the conditions for granting the stated benefit are not fulfilled in the type.
"The analyzed expert reports report that none of them has any comment on whether the convicts are aware of the crimes they were convicted of, if they are concerned about the damage caused by these crimes or if they have some degree of repentance, the verdict is valid.
"Nothing has been said about the multi-offensive feature of the crimes for which Cruise and Dubo were convicted and nothing was said, they were obviously not even asked, they thought they generated thousands of victims and whether they had awareness of the damage caused" added the decision of the appellate court.
"In this way, to give as the sole argument to recommend the application of the alternative sentence, convicts have an important network of family and social support, they seem to be insufficient, since the same support network had at the time it was included in therefore, it is worth asking now, why would it be useful now if its uselessness is already proven, "the Court claims.
Therefore, he ordered "those convicted and individualized to effectively adhere to the sentence of five years of juvenile imprisonment to the fullest extent and a legal addendum which pointed out the above sentence."