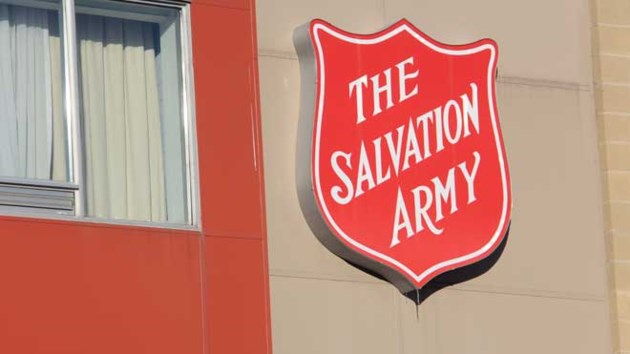 The thieves who fled the Christmas cauldron are likely to be disappointed.
"It was pretty low-key, indeed, anyone who took a kettle, chose the worst day to do it. The pot itself is probably worth more than what was in it," said Major Sean Fouri, an officer in Corpus.
He estimates that there is about $ 200 in the pot, and it does not cause much damage to the organization, yet disappointing about the charity that uses money to help those living in poverty.
The robbery took place around 6:45 this Thursday, when a man and a woman approached the Salvation Army member who attended the Christmas cauldron at the Mol station.
According to the volunteers, the female caught the attention of a cauldron companion, while the man pulled out the kettle and set off for him.
A companion then chased his face from Sears's old location at the Mol station in the north to Wellington St., where he was last seen running between two homes.
Police have been notified of the incident.
Fouri also cited the unfortunate reality that, although this is not something that the local rescue army had to deal with over the past ten years, thefts of charity and non-profit donations have been happening in our community.
Constable Sonny Spina of the Sault Police Department said the thefts are most commonly occurring in convenience stores from boxes for donation to the treasury cashier.
"Although this is rare and does not happen often in our community, it is important to be aware of such situations and to work with our members in our police service so that we can ensure that the most vulnerable people in our community are not further victim . "
Source link