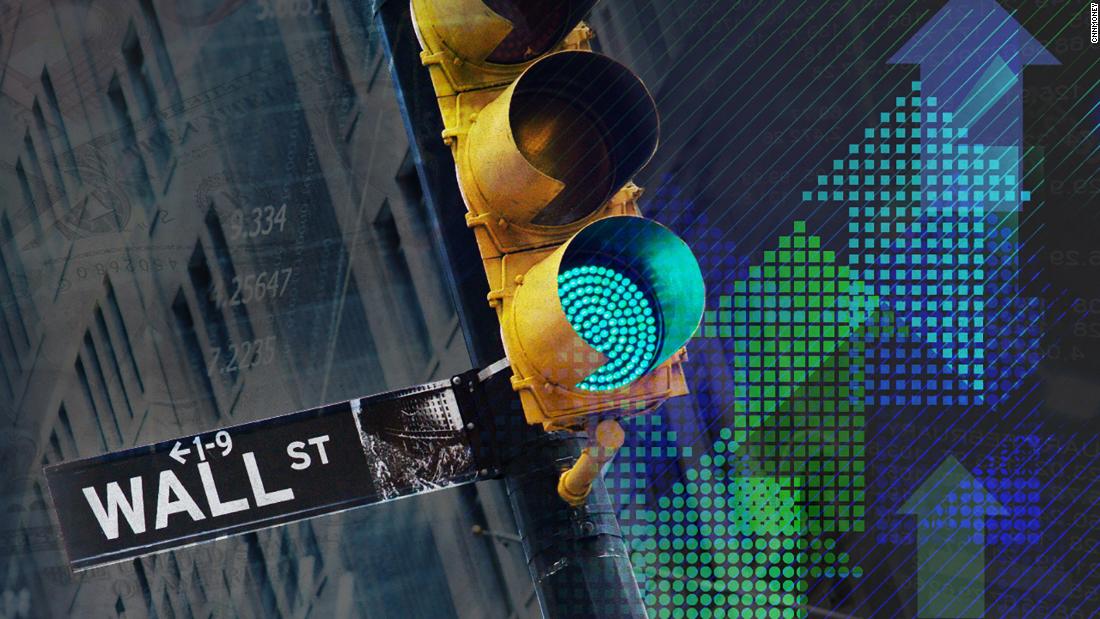 President Donald Trump and Chinese President Xi Jinping agreed to the G20 to stop imposing additional tariffs for the time being. Trump said on Monday in Twitter that China will also reduce tariffs for cars made in the United States.
Keith Jackson, a strategist at Societe Generale, said the suspicions about the essence of the deal would continue, but "the truce is definitely better than the escalation of hostilities."
Futures in the United States were firmly higher, indicating that Wall Street could be opened with gains of up to 2%.
The shares of European carmakers, including Volkswagen (VLKAF), BMW (BAMHF) and Daimler (DDAIF), the owner of Mercedes, hope to reduce tensions in global trade.
Oil prices jumped to 5 percent thanks to improved economic prospects, and signs that Russia and Saudi Arabia are willing to continue to co-operate to reduce the production of raw products.
2. Defying OPEC: The small, Qatar gas-rich state says it will leave OPEC on January 1, after nearly 60 years of membership.
State-owned oil company, Qatar Petroleum, announced the release in a series of tweets.
Saad Sherida al-Qaibi, the state energy minister for energy, was quoted in one of the tweets saying that Qatar wants to focus on increasing natural gas production.
For a year and a half, Qatar is under an economic embargo by some of its neighbors, including the OPEC de facto leader, Saudi Arabia. In response, Qatar increased its gas production, which is the mainstay of its economy last year.
It will be the first country in the Middle East to withdraw from the cartel, which deals only with the production of crude oil.
Qatar's contribution is marginal compared to some of OPEC's biggest producers, such as Saudi Arabia and Iraq. It pumps around 600,000 barrels per day from nearly 25 million barrels per day from all cartel members.
3. Unilever bets on India: Unilever buys GlaxoSmithKline's healthy food and beverage business in India, Bangladesh and 20 other predominantly Asian markets.
Unilever will pay 3.3 billion euros in cash and shares for the portfolio, which includes the dairy drinks Horlix and Zajac. Both brands are popular in India.
Share in Unilever (UL) received about 0.5% after the announcement. GlaxoSmithKline (GSK) was traded 1% higher.
Before the newsletter Bell: Key news from the market. In your inbox. Subscribe now!
5. Companies and economics: The Procurement Management Institute will announce the November ISM index at 10 am.
UBS (UBS) became the first foreign bank to be allowed to take control of its business in China, defeating Wall Street competitors in a key market. The Swiss bank said it received approval from the Chinese authorities to increase its stake in the joint venture in the country's securities market to 51 percent of just under 25 percent.
6. Come this week:
Monday – ISM data
Tuesday – Bank of Montreal (BMO), Dollar General (DG) and Restoration Hardware (RH) Revenue
Wednesday – US financial markets closed for national mourning day in honor of former President George HW Bush
Thursday – OPEC meeting, Kroger (KR), Ulta (ULTA) and Broadcom (AVGO); The trial of the government's appeal for the AT & T-Time Warner agreement begins
Friday – Report on jobs in the United States
Source link