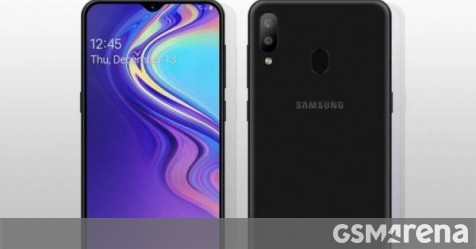 Just as it was approaching by 2018, the FCC released the certification documents for Samsung's upcoming Galaxy M10, and today the regulatory agency did the same for the M20. These two will be among the first in the newly-discovered M series of devices.
The Galaxy M20 will display a 6.13-inch display with a water cap (which can have 8 MP cameras), Bluetooth 5.0 and 2.4 GHz Wi-Fi. Its dimensions are 156.4 x 74.5 x 8.8 mm. It uses the Li-Po battery EB-BG580ABN, which is expected to be a muscular cell of 5,000 mAh according to past discoveries.
The phone will obviously be sent with 3GB of RAM and 32 or 64GB of memory, in blue and dark gray. According to the reference database, the M20 will be powered by the Samsung Exynos 7885 chipset, but it is possible to use the newer Exynos 7904. However, it will start with Android 8.1 Oreo on board. It is said that the rear camera system is composed of a 13-meter main shooter and a sensor for a depth of 5 MP.
Through
Source link