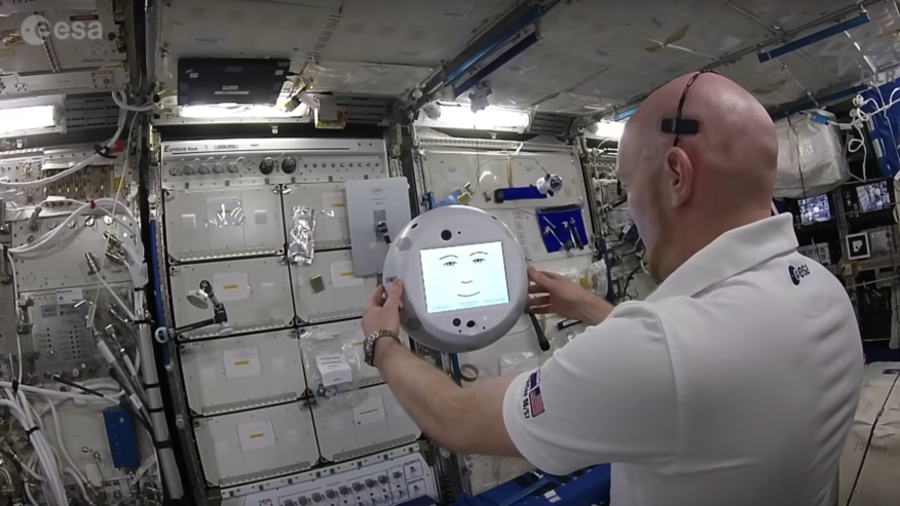 The new robot for floating spaces is the first interactive artificial intelligent helper for the crew of the International Space Station – but it looks like he made a strange and a bit of aggressive debut.
CIMON, Crew Interactive MObile companion, is a $ 6 billion plastic robot built by Airbus for the German airspace. We hope the bot will improve the efficiency of crew and morale during long and lonely missions in space (something that reminds Wilson in Castaway).
The AI ​​power bottle has 12 internal fans that allow it to move while drifting under microgravity conditions. It has an interactive screen with a nasty drawing-face that can display instructions, record videos, play music, and search for objects.
CIMON was shipped to the ISS in June and this new video from the European Space Agency (ESA) shows German astronaut Alexander Gerst the first interactions with the bot.
Walking on the tape, fair to say CIMON is still a little bit rusty and can do with some setup ups before considering the mission on Mars. Bot seemed to deal well with basic demonstrations at the beginning, but after Girst asked CIMON for some music, things started to say out of the trail.
About brand 4:08 in the video, CIMON is starting to act and soon refuses to switch from the music mode. At 6:04 mark things turn around as uncomfortable when CIMON starts looking for a complaint Gerst: "Do not you like me here with me?"Before sinking wickedly toward the deck.
The ESA did not appear too discouraged by the cold meeting, writing that they are "happy with his initial journey"And they claim"CIMON and Alexander developers hope to see CIMON again in action again. "

READ MORE: Mutant superbugs threaten future expeditions to the space station – NASA
The Space Tourism Agency added that while no additional CIMON sessions are planned at this time for the Horizons mission, this may be just the beginning of a "exciting collaboration between astronauts, robotic assistants, and possible future artificial intelligence in space. "
If you like this story, share it with a friend!
Source link