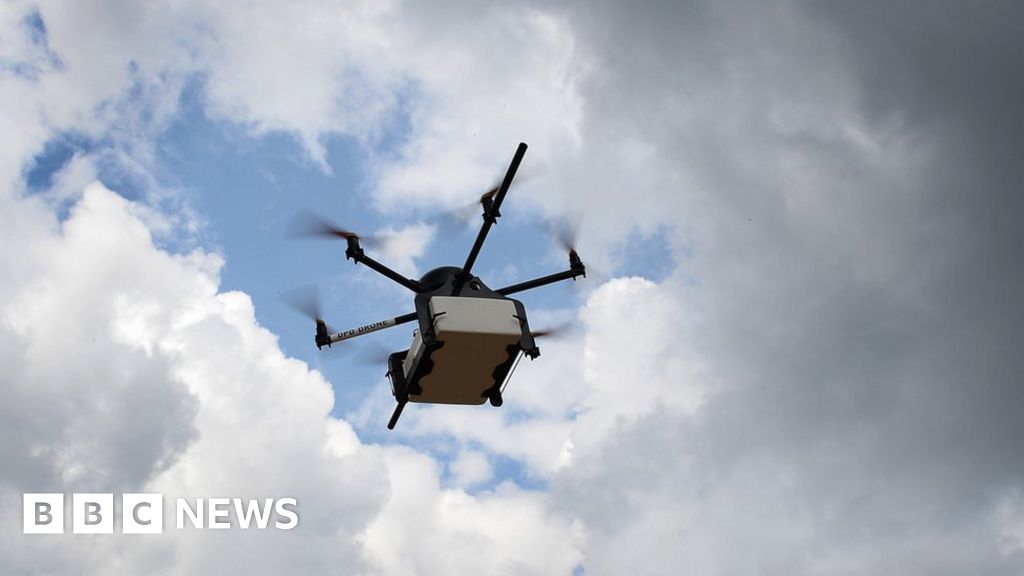 [ad_1]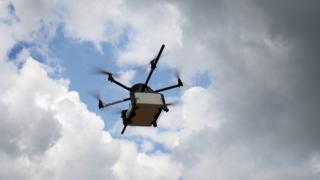 Residents of the remote island First Nation in northern Ontario will start picking up drones next year.
Moose Cree First Nation has signed a $ 2.5m trade deal with a shipping company for transporting supplies, medicines, food and mail from the mainland of the city of Musonne.
Factory Factory Losy is available only with a boat in summer, an ice route in winter and a helicopter at other times.
The drilling service will begin next spring after a year of testing.
Drones will have a maximum weight of 5 kg for about 5 km in the Moss River, where there is no bridge connecting the island with a reserve from the nearest city.
"It can be a challenge for the transport of goods, especially at this time of the year, when the river is frozen," Mosquito spokesman Paul Crackham said.
"It's really trying to service communities that do not have infrastructure, where basic goods are very difficult to get, and when you can get them, it's very, very expensive," said Tony Di Benedetto for Canadian President Broadcaster PS .
Stan Kapashett from Moss Cree The first nation said that usually his community is among the last to adopt technology, but now they were part of the future.
"Drone delivery platform from DDC is a valuable solution for connecting remote communities and providing fast and efficient deliveries that were never possible."
Kapasheit also told PS that he hopes the initiative will help connect their indigenous population to around 4,400 and create a "railroad in the sky".
[ad_2]
Source link