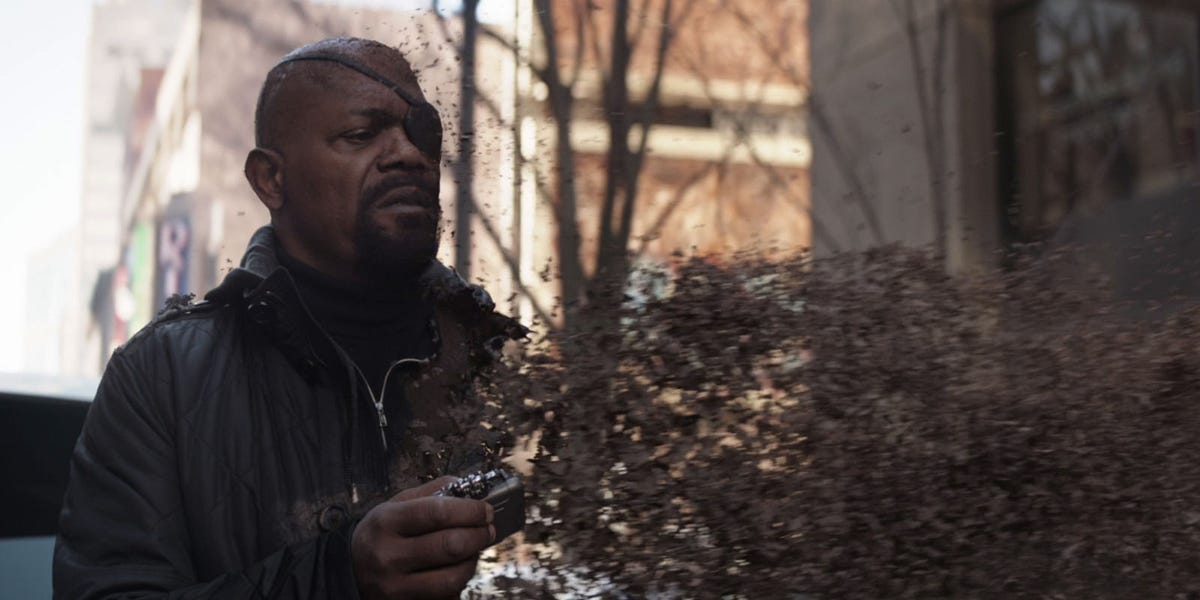 Avengers: Infinity War was so full of events and characters that it was a little strange that the details still appear nine months after its release.
For example, did you notice in the post-credit scene that Nick Fuy mentioned him and Mary Hill were to go to the meeting before things got out of the tracks seriously? Reddit user freezer_face do, and has a good theory of who it is.
Advertising – Continue reading
"Tell Klein we'll meet him," says Samuel L Jackson's face before being involved in a car accident (triggered by Thanos trigger).
Klein is obviously Cameron Klein, a SHIELD agent played by Aaron Hymelstein. It first appeared Captain America: Winter soldier and returned for Avengers: Years of Ultron.
He was one of the agents who remained loyal to SHIELD after the revelation that the organization was infiltrated by HYDRA. He united with Bess and was one of the crew of a helicopter that helped rescue the people of Sokovia during the attack on Ultron.

Although it has never been a protagonist of the MCU, if it survived Snap, it may reappear Avengers: Endgame leads or works with the surviving agents SHIELD to try to preserve the destruction that we see in a scene of fury / Hill, resulting in the unexpected disappearance of half of the Earth's population.
We do not know what a Black Widow and Captain America's desperate plan is, but they will need all the help they can get.
Advertising – Continue reading
Avengers: Endgame will be announced on April 26.
---
Want new news and fun features? Just click "Like" on our Digital Spy page and "Follow" on our @digitalspy Instagram and Twitter account.
Source link