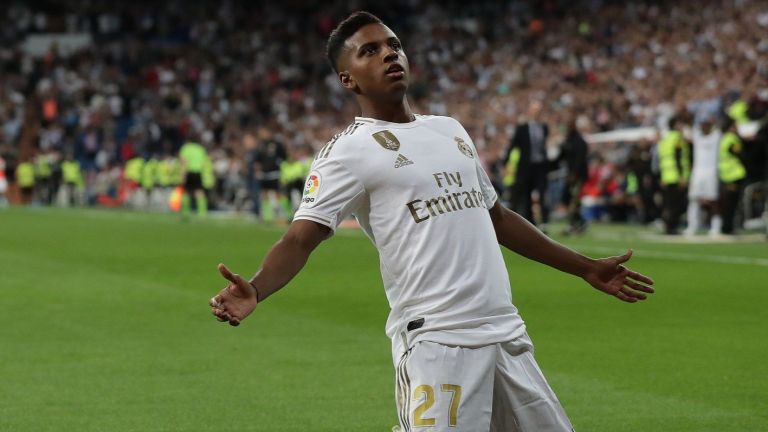 https://sja.sportradar.com/w/DirBG/18640750/0131
After a month-long break, Real (Madrid) again tasted what it looks like to be at the top of the Spanish Championship.
The Kings defeated Osasuna at the Santiago Bernabeu 2-0 in the sixth interim meeting for the second time in a impressive three days.
What was common between this and the triumph against Sevilla on Sunday was that Sergio Ramos returned to the squad to see what a fundamental part of the selection was.
True to Zinedine Zidane's team were Vinisius in the 36th minute and Rodrigo's reserve in the 72nd, split seconds after he appeared in the game. At the beginning of the second half, Luka Covic's goal was canceled by SAR because of a short ambush.
Real took the game, though the rest were given to holders Thibio Courtois, Rafael Varan, Dani Carvajal, Gareth Bale, Eden Azar and Karim Benzema, who did not record a single minute.
Zidane has shown that he is willing to risk, experiment and believe in the more inexperienced numbers in the squad. In this case, it paid off against a middle-class rival.
https://sja.sportradar.com/w/DirBG/18640750/1131
Real led the table with 14 points, an advantage over second-placed Atletico, who also saw a clear victory.
All other results:
Mallorca – Atletico Madrid 0: 2
Leganes – Athletic Bilbao 1: 1
Valencia – Getafe 3: 3
https://sja.sportradar.com/w/DirBG/18640750-36-66633/0831