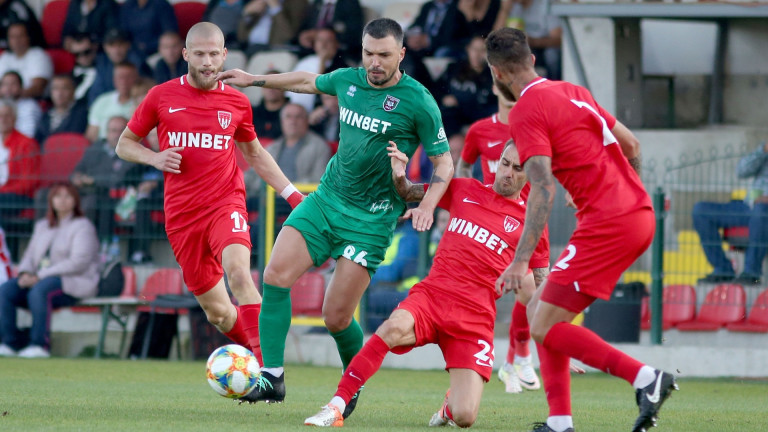 Botev (Vratsa) striker Valeri Bozinov admitted that he will hold additional talks with the club bosses on Monday about his future after Saso Angelov leaves. We are in a difficult situation, but this is life. We are professionals and we need to work on the field and show why we are professional footballers.
"Sasho Angelov himself has decided not to continue with the team, it is his decision. It is not correct to speak on his behalf. When the time comes, he will talk to you. Hence, a positive result," Bozinov commented.
"The situation and the situation are not pleasant, but we are professionals and we have to get out of it. The boys know that and even though we don't have a coach and we have to get in, we have to stay. I believe in this team. We have a lot of good players. because we've had bad matches so far, and this team has shown that it might not be normal for me to play this way and show such games.
Monday I have a conversation with the management on Monday – with the mayor and the director. When the new coach arrives, I'll talk to him. My wish is to tell them. I have no idea who the new coach will be, "Valeri Bozinov concluded.