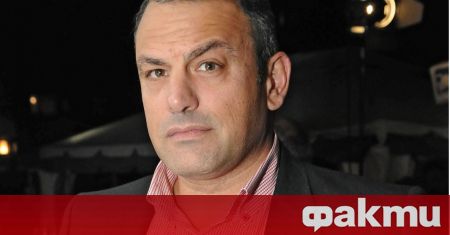 Yuksel Kadriev raised his colleagues. The journalist did not appear on the air for almost three weeks.
According to rumors, the reason for this is that the host of the bTV news show is another popular person who caught the coronavirus. This was stated by his colleagues from the television, quoted by the tabloid "Weekend".
That is why his ex-wife Bonka Georgieva-Laszlo took their 19-year-old daughter Gabriela to Serbia, who is currently a freshman in marketing at the NBU.
In early November, Kadriev, 47, appeared in the newsroom with a cough and runny nose, but then his health problems were kept secret for fear that future media guests would refuse to step on her doorstep to avoid becoming infected.
As we recently informed you, for a year and a half Yuksel Kadriev had a secret love affair with a 35-year-old Greek, which is why he often travels to Thessaloniki, where he lives, to spend the weekend together. Most likely, on one of these trips, the journalist contracted the infection. But he may also have contracted the disease on television, where his colleagues were quite ill in October.
We remind you that Yuksel Kadriev is another journalist infected with a coronavirus. At the beginning of November, the host of "120 Minutes" Svetoslav Ivanov announced that he was ill. A few weeks ago, BNT journalist Georgi Ububenov announced that he had contracted the virus, although it was asymptomatic. Marian Stankov – Mont De from Nova TV, who was worried about his health, even cried on the air. Desi Stojanova, the host of "Before noon", was quarantined due to contact with a patient.
Bulgaria