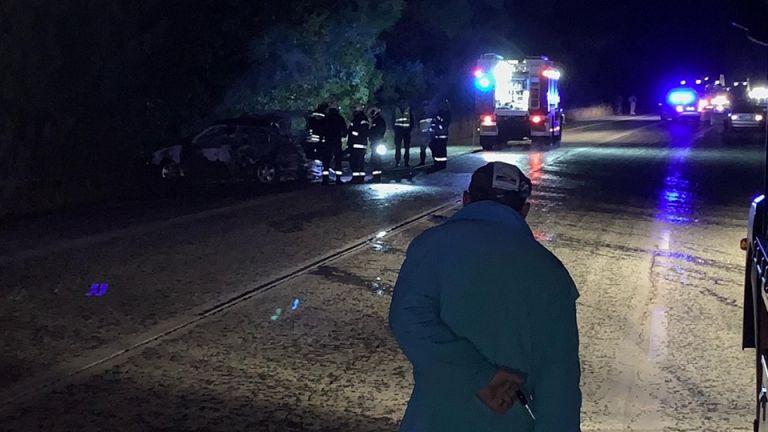 Police in Vraca are working to clarify the identity of a passenger who was burnt in a car last night when he was struck by a head-on collision with another car on the road to Oryahovo, the MOI Regional Directorate said.
The driver of the burning car, who fled the crash, is also wanted, police say. According to preliminary data he may have caused a serious car accident.
The accident happened yesterday around 19.10 hours near the fork in the village of Shiren, where the road traffic is in two lanes in each direction. A Vratsa registration-based car entered the oncoming traffic for unknown reasons and hit an Opel Zafira car heading to Vratsa. From the blow the first car starts and burns completely with the passenger in it.
The driver manages to get out and hide. Police have determined that the Vratsa car is owned by a 25-year-old resident of Oryahovo.
The other car had just been set on fire and its driver, a 38-year-old resident of Pleven village of Pleven, was wounded and released to Vratsa with cuts and wounds.
The investigation into the case is ongoing.