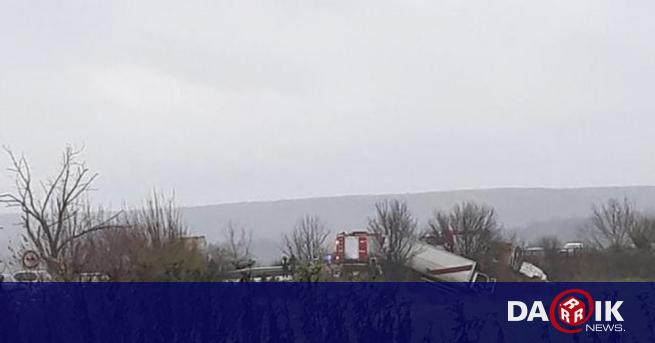 November 21, 2018, 14:03
->
The young man died in a serious disaster on the road between Varna and Burgas. The incident occurred before 13 o'clock in the area of ​​the village. Staro Oryahovo. photo: Dimitar Dimitrov, Facebook
The Mercedes and Iveco minibus collided. The victim is 27 years old. Men and women were also injuredwho were taken to the hospital.
img wide]35322247[/img]
The causes of the crash are clear. Road Varna-Bourgas is closed to carry cars in this areato. The movement takes place on bypass routes. photo: Dimitar Dimitrov, Facebook