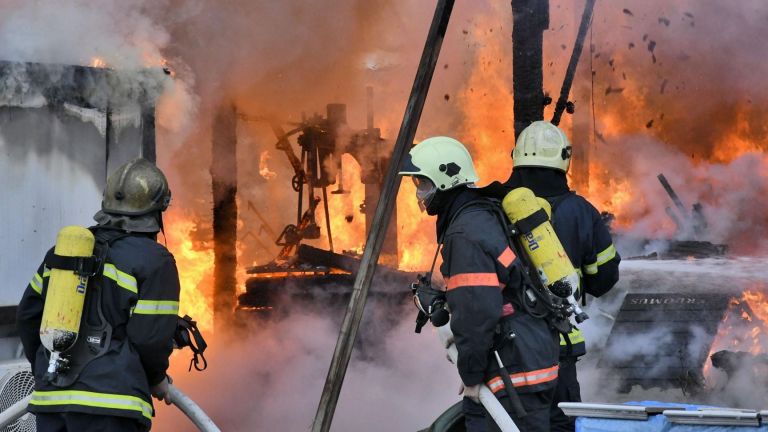 A major fire broke out in garages in the city's Kremikovtsi district, the Press Center of the General Directorate for Fire Protection and Population Protection announced.
At the scene of the incident were sent nine firefighting teams, which still extinguishes the fire. The flame report was given a little at 12.40 at noon. There is no danger to neighboring buildings.
The employees immediately left the premises. No evidence of injuries. Fire warehouses are located near the customs agency, the BNR reported.
The place is also the director of the Kosovo Fire Commissioner Veselin Getov.