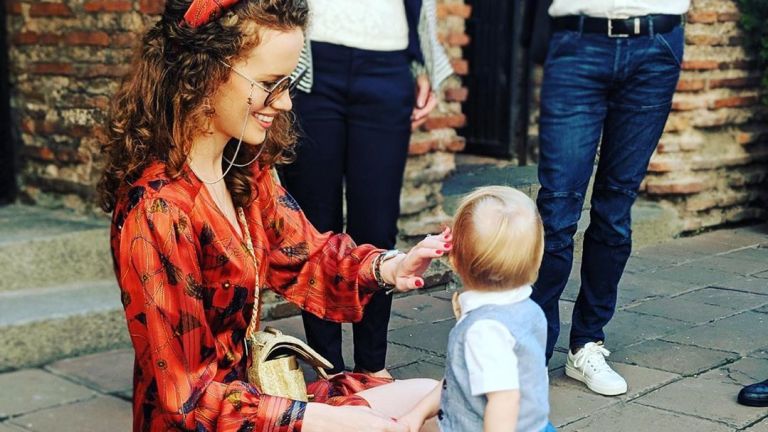 Curly little girl Gary Malkodanska takes his son Leo to St. George Rotonda in Sofia.
See the box >>
The beauty boasts a frame, on which she is dressed in an elegant orange-red dress with black elements and wheels, curled up in front of the little boy.
"20.10. Leo is already a Christian. More photos coming soon!", wrote Gary on the photo.
At the end of September last year, Malkodanska revealed that she had already become a mother, but her son Leo was born earlier than expected. Shortly afterwards, she talked about her experiences and fears regarding childbirth, sharing her problems, which began as early as the fifth month, and since then she knew and was ready to have a premature baby.