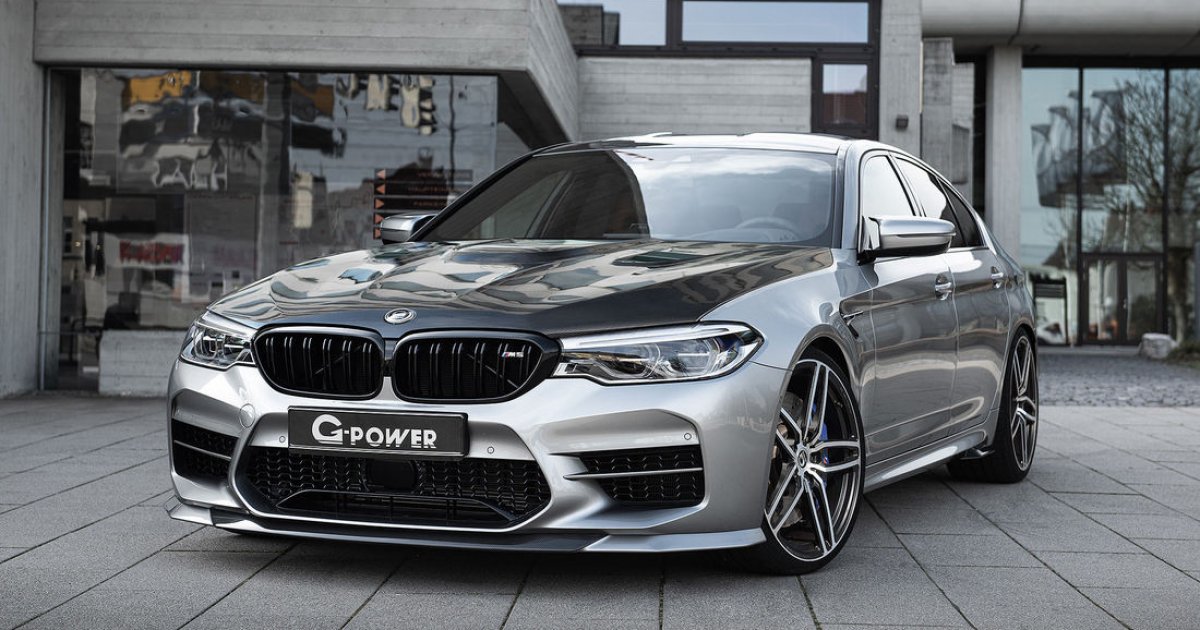 The modified G-Power sedan also develops 900 horsepower, but is faster and cheaper
The tuning studio G-Power from the German city of Aichach in Bavaria presented its response to the Brabus Rocket 900 lifeboat shown just a few days ago. acceleration from 0 to 100 km / h in just 2.5 seconds.

Fans of the tuning certainly know the name G5M Hurricane RR, because in the spring was introduced a version of the BMW M5 with 840 horsepower. The Brabus Rocket 900 has raised the bar in the power race, prompting G-Power experts to react quickly. Their new version of the G5M Hurricane RR already developing 900 horsepower and 1050 Nm, and torque is limited to save automatic transmission (just like the Brabus Rocket 900).
The standard BMW M5 Competition develops 625 horsepower and 750 Nm, accelerating from 0 to 100 km / h in 3.3 seconds and a top speed of 305 km / h. With the G5M Hurricane RR, the time to reach 100 km / h from standstill is 2.5 seconds top speed reaches 350 km per hour (for the Brabus Rocket 900, these figures are 2.8 seconds, or 330 km / h).

Aichach engineers, unlike their Botrop counterparts, have improved engine performance without increasing its manpower. However, all major engine components have been replaced, More powerful turbochargers, a new inlet and exhaust system, a redesigned cooling system and a new engine and transmission control program have been installed.
The changes are quite modest compared to the competitor from Brabus. A new carbon cover with engine cooling holes has been installed, and the suspension has been lowered by 30 mm. There are also new 21-inch wheels, as well as 4 exhaust pipes. The interior will also change, but only upon express request of the client.

Interestingly, G-Power finalized the version of the BMW M5 before tuning in, but that's because the project started last winter. However, the company is ready to deal with the updated model, e.g. the client pays 117,852 euros for the car plus another 115,000 for the conversion. By comparison, the Brabus Rocket 900 is more expensive – the first finished car is valued at 427,000 euros.
Photos: G-Power
Source link