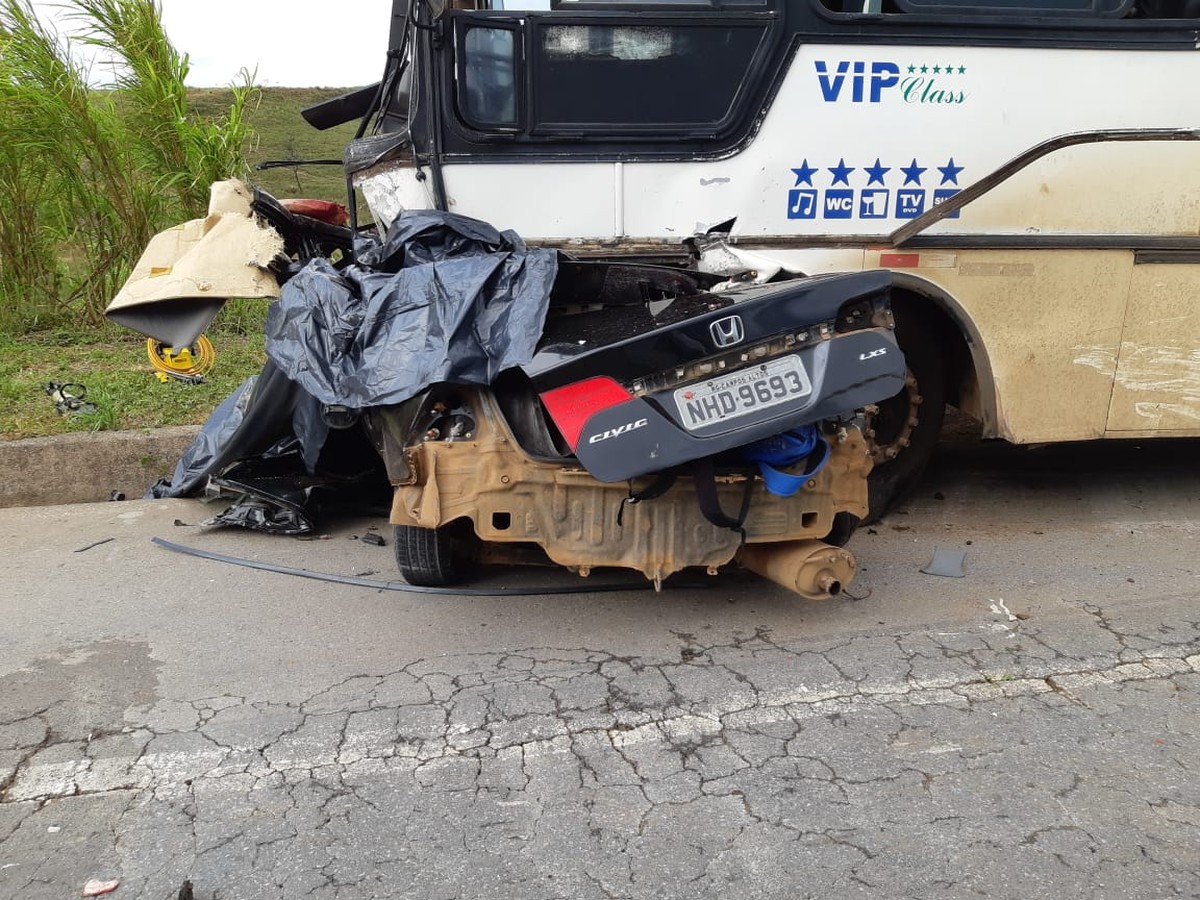 The BR-262, at a height of 584km, was fully released on Saturday (16th) following a car accident in the Campos Altos region.
According to the Federal Highway Police (PRF), vehicles were removed on the highway and forensic work was carried out at the site. Until the release of this report on Sunday morning (17), on D1 they did not have access to the names of the victims who were referred to Campos Altos Hospital, so it was not possible to request their health status.
According to the PRC, it was raining at the time of the accident. The car jumped on the asphalt and broke into the opposite lane, crashing into the bus. There were five men in the vehicle who were not in the public, who did not resist and died at the scene.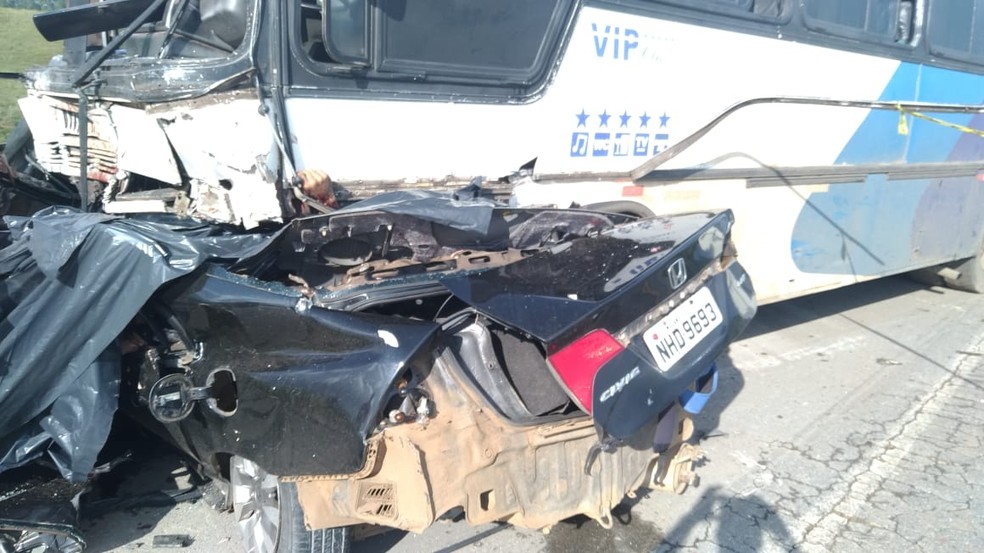 There were 42 passengers on the bus – Photo: Fire Service / Press Release
Witnesses told police the victims traveled from Camp Altos to Bamboo to play a futsal match. There were already 42 passengers on the bus. By the latest update, three people had been taken to hospital with minor injuries.
The report also sought to contact the concessionaire in charge of the Triunfo Concebra road to find out about caring for the victims. However, until the last article update, there was no return.
Source link