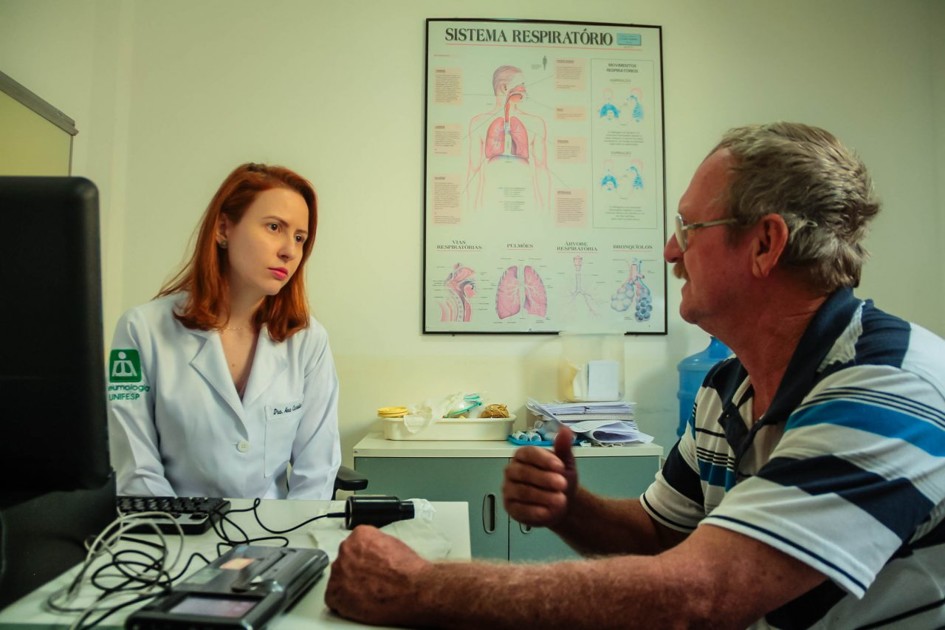 With several municipalities affected by burning smoke, vulnerable populations need to be prepared for basic care, which can prevent the aggravation of respiratory diseases in the elderly and children.
Burning is a major impact on air pollution, endangering the lives of many people. Everyone feels the effects of burns, especially children and the elderly. This predominant time of smoke is very suitable for respiratory diseases due to the dry climate and the presence of soot, which predispose to respiratory diseases.
Lung Disease Specialist Anna Caroline Terra Cruz explained that first visits usually make emergency departments to municipalities and the state, where they are referred for follow-up and treatment. The population may have cough, shortness of breath, symptoms of rhinitis, sinusitis or breathing problems such as asthma, bronchitis and from repeated exposure to areas with predominantly smoke, developing Chronic Obstructive Lung Disease, popularly known as pulmonary disease.
"The care we have to take with this population is to try to make the environment humid, at work and at home, by using humidifiers or wet towels or pools of water. You can also drop mucous membranes with salt water. And since we have this higher exposure to smoke at this time of year, it is ideal not to be exposed to the outdoors, because the practice of physical activity or outdoor work worsens the condition of those who already have a respiratory disease or vulnerable population. "The expert points out.
Juarez's truck driver, Model Behnek, 61, traveled from Vista Allegri to Abuni, where he lives, for a meeting with a pulmonologist at the Oswaldo Cruz Polyclinic in Porto Veho. In treatment, with a lung problem, the elderly, who previously worked in the fields, talked about the difficulties they face in getting health care in the current profession, but the protective mask became an ally when possible. "There is a lot of cough for many days, when it comes time to burn and the dust is even worse.
"We find that the city is full of smoke, so inhalation of these antigens and pathogens can harm the whole population's health," said the pulmonologist, who also warns patients with chronic and heart disease, which could present a clinical injury in the the Amazon summer season. , with an incidence of burns, which is the ideal continuity of drug use, avoiding exposure to smoke.