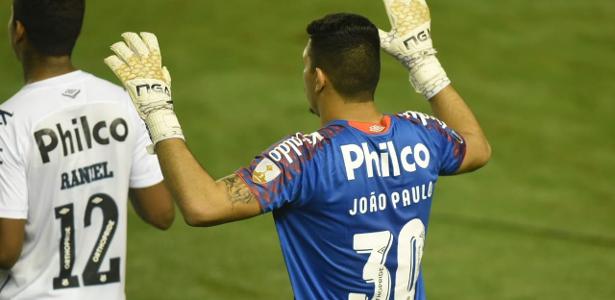 Goalkeeper Joao Paulo, right-back Madson and midfielder Sandry are not traveling with Santos to Ecuador, where Pixe will face LDU in Quito on Tuesday for the Copa Libertadores quarter-finals. The three returned to a positive test for Covid-19.
The trio recently returned to the club after contracting the disease and spent ten days in solitary confinement, CBF protocol, and two of them, Madson and Sandry, even entered the field in today's loss (21) from Atletico-PR. They no longer transmit the disease, but will not be able to enter Ecuador.
The ban comes from the Ecuadorian Ministry of Health, which bans anyone from entering the country in these conditions, even after being quarantined and tested negative.
According to Pixe, a new positive coronavirus test is normal after contracting the disease. See Santos' position on the case:
"Information for players Joao Paulo, Madson and Sandry
The three athletes completed a 10-day quarantine, last Wednesday they underwent KOVID-19 tests and received a negative result.
However, at a check-up last Friday, the trio tested positive, which is common after multiple tests were performed on people who already had the disease. They have no clinical picture or symptoms of the disease.
This indicates that they have scarring from the disease, which is not transmitted.
They can play in the Brazilian championship normally, but they will not be able to play against LDU, this Tuesday, in Quito.
The ban is due to the conduct of Ecuador's national sovereignty and its Ministry of Health. "The country vetoes everyone entering these conditions, even after quarantine and previous negative tests."
Source link