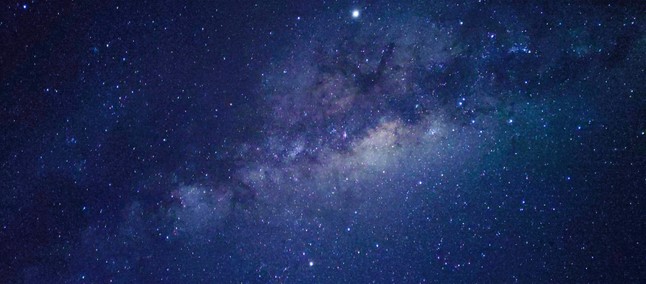 [ad_1]
The Reader Photos series is one of the readers' favorite columns on the site. She grew up fed up of beautiful pictures sent by you, friends, followers, loyal TudoCellular companions.
The column started shy, as early as 2014, and has been bearing fruit on the site and viewers ever since.
Thank you for the company over the past few years, and the patience in the busy weeks when we simply failed to meet the schedule. Enjoy another edition – I mean, take a look at the last issue before you see the headphones that participated – and enjoy the moment.
How to participate: send your photo to us!

Click here to email your photos (enter a name where you took the photo and which smartphone you used or copy our email and attach the pictures:
We do not accept images with EXIF ​​removed, sealed names or any watermarks.
Most voted last week

1st Matheus Rocha – Xiaomi Mi 8 SE (33% of votes)
Second Deviant Torrent – Samsung Galaxy S8 Plus (16% of votes)
3rd Tom Miranda – Xiaomi Pocophone F1 (14% of votes)
The winning photo from the latest issue was made by reader Matheus Rocha with his Mi 8 Lite in White Eagle in Espirito Santo. Check out his report to get the beautiful picture above: It was a clear and clear winter night with no moon and without much artificial lighting, I just needed to do long exposures of 32 with ISO 1600 and focus locked to infinity Then only I had to slightly increase the brightness of the editing so that the colors became sharper and a little sharper to remove the edge of the roof at the bottom of the photo.
What do you think of the winning photo? Comment below. Curious to know which other smartphones participated in the previous issue? Just check out Issue 282.
Mobile phone that captured the winning photo
Remember to take part this week by submitting as many photos as you like, but remember disable watermark which supplies which device is used.
New participants
Photograph 1

Photo 2

Photo 3

Photo 4

Photo 5

Photo 6

Photo 7

Photo 8

Photo 9

Photo 10

Vote for the best picture of this problem
Send tips (you can send more than one photo)
Try to frame the elements that will be present in the photo, use the instructions if possible;
Keep the horizon upright so that the scenery does not fall;
Use the smartphone's manual focus when touching the screen;
Notice everything in the background of the picture;
Clean the camera lens before taking a picture;
Avoid using digital zoom;
Keep your hands steady when shooting;
Use and abuse of good lighting;
Capture the script more than once for best results;
Choose unique angles;
The effects are part of the photo, but beware of excesses;
Play around with the options the camera app offers;
Send photos (s) to reader photos@tudocellular.com with yours name, smartphone and location;
Have fun!
[ad_2]
Source link