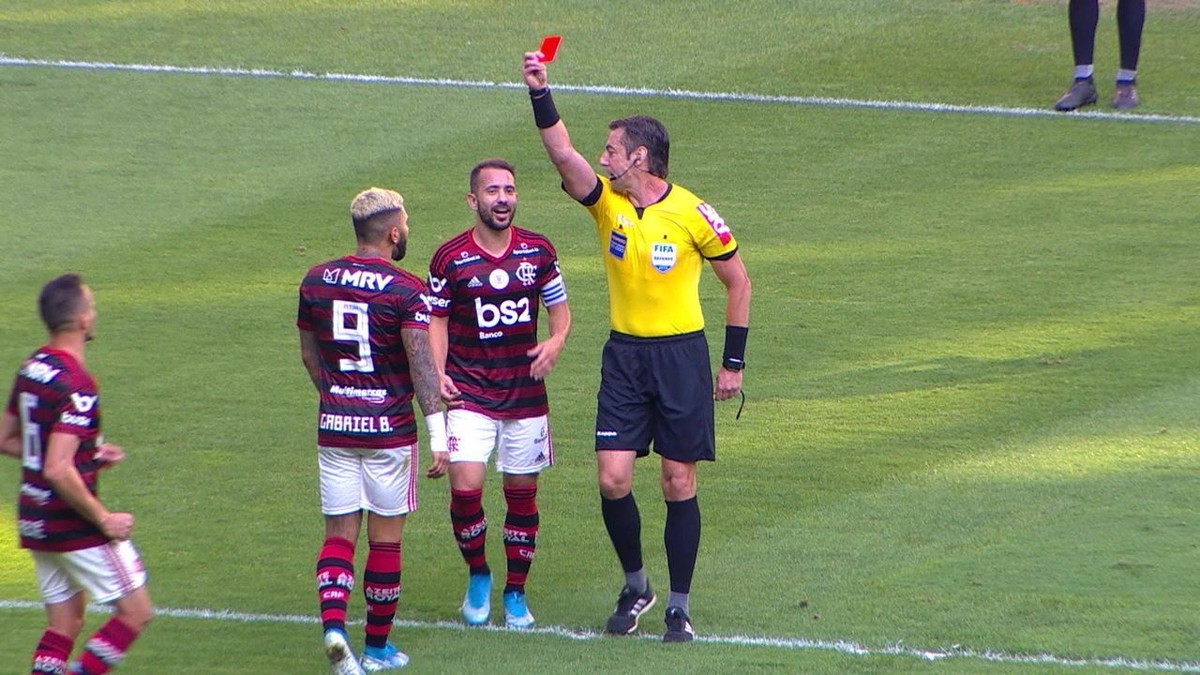 Judge Rafael Claus explained why he sent Gabigol during Flamengo's 1-0 win over Grammio on Sunday afternoon in Porto Alegre. According to him, the striker, who received the yellow, clapped his hands, disapproving of his marking.
In addition, he stated in the summary that Gabigol reached out to rival audiences as soon as he left the field. At the exit, provoked by Grimistas in the stands, the striker counted to five with his fingers, alluding to Flamengo's 5-0 win over Grammio in the Libertadores semifinal in October.
"After being warned with a yellow card, shout at me for not accepting the decision. I receive a second yellow card and consequently a red card. with the other hand "
Source link