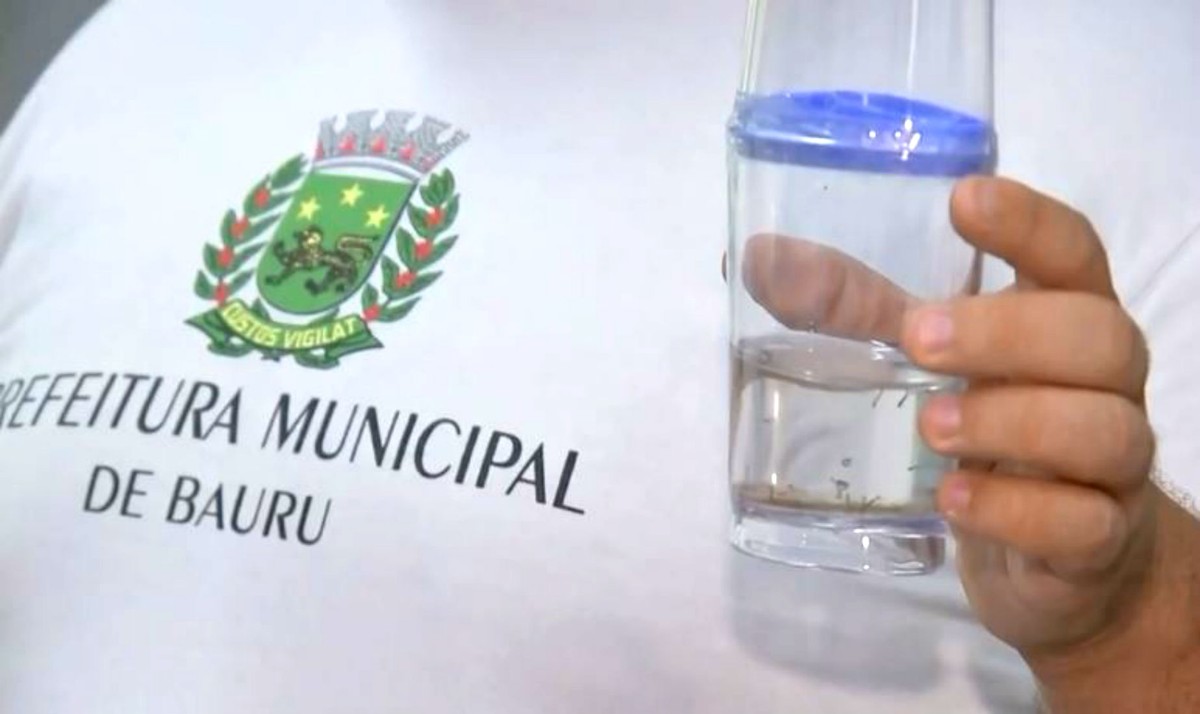 The Department of Health announced on Tuesday (16) that Bauru has already registered 12,361 cases of dengue, and leads the national ranking. The city already has the highest number of confirmed cases of the disease in the country, according to the Ministry of Health.
Another 2.154 cases were confirmed this week. Thus, Bauru participates with 12,348 cases that are concluded in the municipality and 13 cases are imported, with a total of 12,361 cases of dengue.
The number of confirmed deaths so far is 12, but there are other eight suspected deaths waiting for the results of the trial.
The number of victims in 2019 is already twice as big as the epidemic in 2015 and worries by healthcare workers and residents.
According to the Ministry of Health, the number of probable cases in Bauru is even greater, with 15,064 cases, because in addition to the examinations, medical reports are also taken into account.
The agency also explains that, with regard to the incidence rate in the municipalities of 100,000 to 499,000 inhabitants, Bauru is ranked sixth in the national ranking. In case, the city registers an incidence of one person with dengue for every 4,024 inhabitants.
In January this year, Bauru announced a municipal emergency decree on the disease.
In the latest epidemic in 2015, 8,482 cases of dengue were reported during the year, with six deaths or half the number of deaths already registered in 2019.
Prior to that, the worst conditions were observed in 2013, with 7,434 cases, with two deaths. In 2011 there were 4,384 and six deaths, and in 2007 2,064 cases were registered.
The municipality of Bauru has created an application to help report dirty land. On the first day of the announcement of the mobile application, about 700 complaints were submitted. To date, there have been reports of 3034 complaints, of which 20% have been repeated.
The system created to condemn areas with dengue risk is considered by the leadership as one of the main tools to help bring about compliance with a decree signed at the end of 2018, which allows dirty country owners to be punished.
Access to the application is available on the city's website, right on the home page. To report, the user must download the application, and then put the address and photo of the reporting location for the problem.
Source link