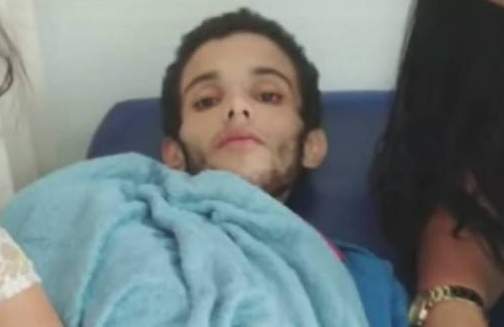 Wendrik Santos da Silva, 18, died on Tuesday afternoon (19), a victim of advanced colon cancer. The boy was hospitalized for three months with pain medication at the Municipal Hospital São José in Santa Catarina (SC).
Last Tuesday (12), Wendrik escaped from the hospital to eat a hamburger. At that time, he reached the fast food chain in the city and was greeted by the manager who offered him water.
Without money, Wendrik went to the Cityville Council of Joinville, where his mother had already worked, and asked for help buying a snack. After eating the whole hamburger and taking two soft drinks, Wendrik went badly and had to be rescued by the Mobile Emergency Service (Samu).
This was already the third time a young man escaped from the hospital. According to the family, Vendrick wanted to use the little time he had because treatment did not yield more results.
With information from the portal R7 / Ric Mais!