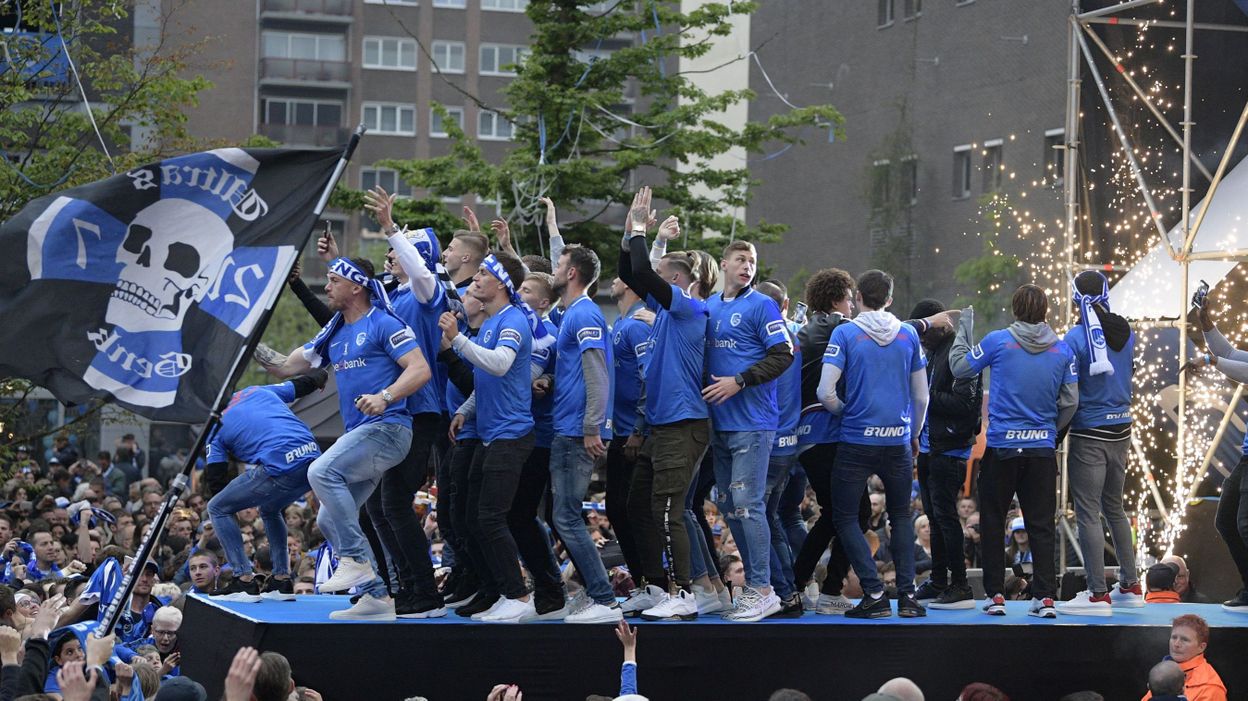 Thousands of supporters celebrate the title at Stadsplein Genk – © YORICK JANSENS – BELGA
Genk Stadsplein was crowded on Friday evening to celebrate the fourth Belgian title to Genk. Not less than 8,000 fans were able to celebrate their heroes positioned on the podium in front of the town hall at a stroke of 20:15.
At around 6.30, groups of supporters arrived at the Belgiek café. They could see the open-air bus that made a short drive through the center of Genk. Flags also floated in Misery Square, at the train station and at Stadsplein. The rain did not calm the flames of Geniki: umbrellas and blue-and-white hats were in the game.
Around the city could hear "Ole ole ole champions"and"We love you racing"Especially when the bus was on parade." At the City Hall, fans formed an honorary guard to accompany the champions at the entrance, while the fall of the drops fell, the fans of Genk gathered at Stadsplein At around 19:30, 8,000 fans were already present, and the players first enjoyed a refreshing pint in the town hall , while the Mayor of the city of Wim Dris (CD & V) paid tribute to the crowd. During this period, fans continued to sang in the rain of the rhythms of a DJ on the podium.
At 20:15, Genk's fans were rewarded for their long wait. Under great applause and Bengal fires, their heroes stepped on the podium. The players climbed one by one on the podium to present the show. Dieumerci Ndongola, among other things, once again shows all his talents in the ambience. The audience has cheers for the coach Philip Clement, who is eager to see him stay in the club.