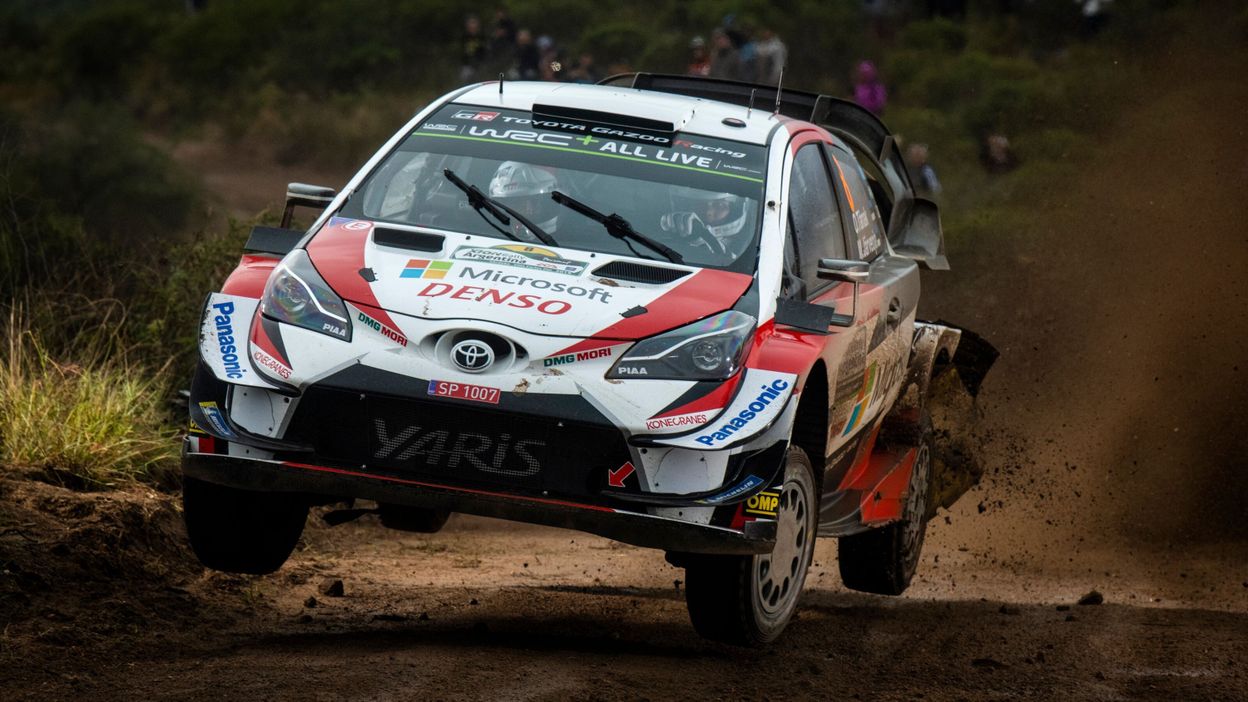 Ota Tanak "Toyota" Yaris WRC – © Yaanus Ri – Red Bull Content Pool
Estonian Ott Tanak (Toyota Yaris WRC) took this Thursday evening at the helm of the Argentina Rally, the fifth round of the World Rally Championship, at the end of the special Villa Carlos Paz (1.90 km).
In the rain, Ott Tanak, who hit the fastest time in 1: 58.6, sharply mouth argued on the asphalt and was not at all representative of the rest of the course of the French world champion Sébastien Ogier (Citroën C3 WRC), second in 1.6 seconds, and his British team mate Chris Mike (Toyota Yaris WRC), third in 1.7 seconds.
Norwegian Andreas Mickelsen (Hyundai i20 Coupe WRC) was ranked fourth in 2.0 seconds, just before the Belgian team mate Thierry Neuville (Hyundai i20 Coupe WRC), fifth in 2.1 second.
Friday Thierry Neuville, the World Cup leader, will pave the way for Argentina's unclean roads during the seven special menus on the first real day of the event.
And because of the heavy rains that have hit Argentina in recent days, the impact of the first place in the initial order and reinforcement should be minimal … and may even benefit the Belgian rider. A total of 145.92 kilometers against the clock are waiting for teams.