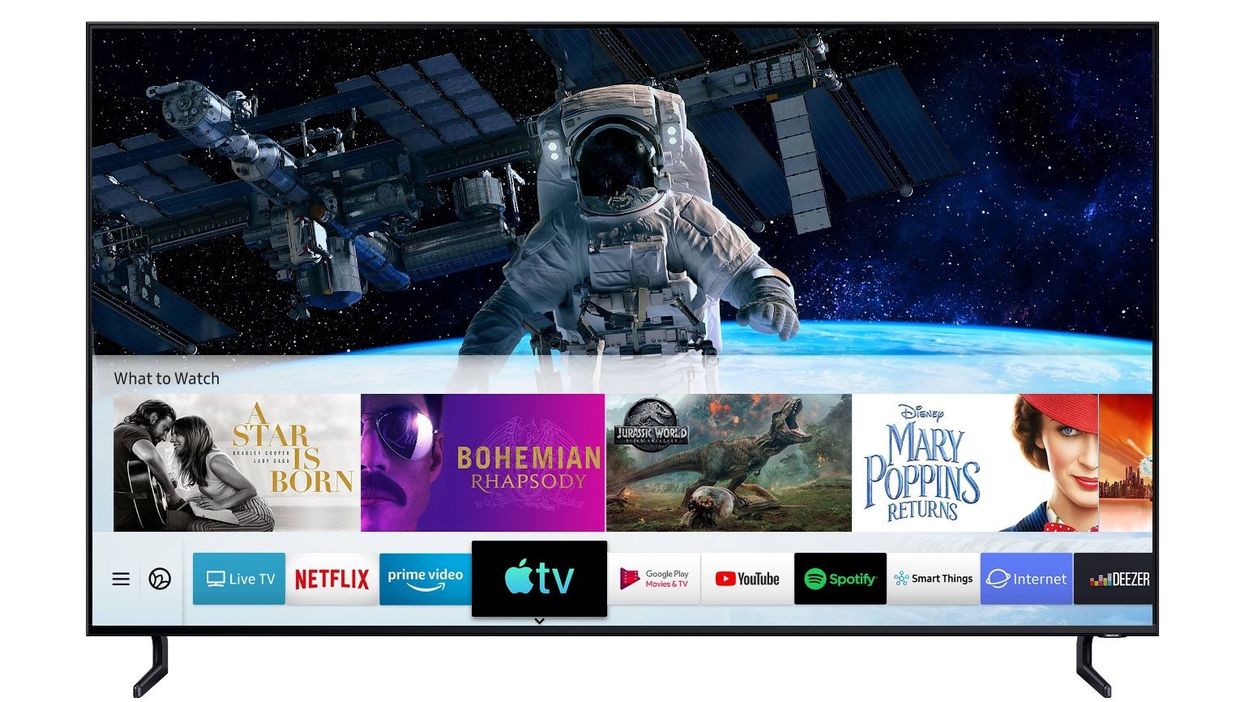 The South Korean group became the first television producer to offer Apple's TV offer on its Smart TVs.
A recent update, which encompasses all 2019 Smart TV models and select 2018 models, is now available for streaming iOS or MacOS content on a Samsung TV. Arrival of the AirPlay protocol, as well as the Apple TV application, was announced on the latest edition of CES.
In addition to watching videos and other content from their iPhone, iPad or Mac, users can rent or buy movies from the iTunes Store. Apple offers thousands of movies, including 500 in quality 4k HDR, all synchronized with all branding devices.
" Over the last decade, Samsung has been a pioneer in offering the widest range of content available to consumers on our Smart TV platform Tonnie van Schijndel, senior director of television and audio marketing at Samsung Benelux, said. " As the first TV maker to integrate the Apple TV application on the Smart TV platform, Samsung continues to offer its users an incredible price / performance ratio and access to Apple TV's experience on the largest available screens. in the moment. "