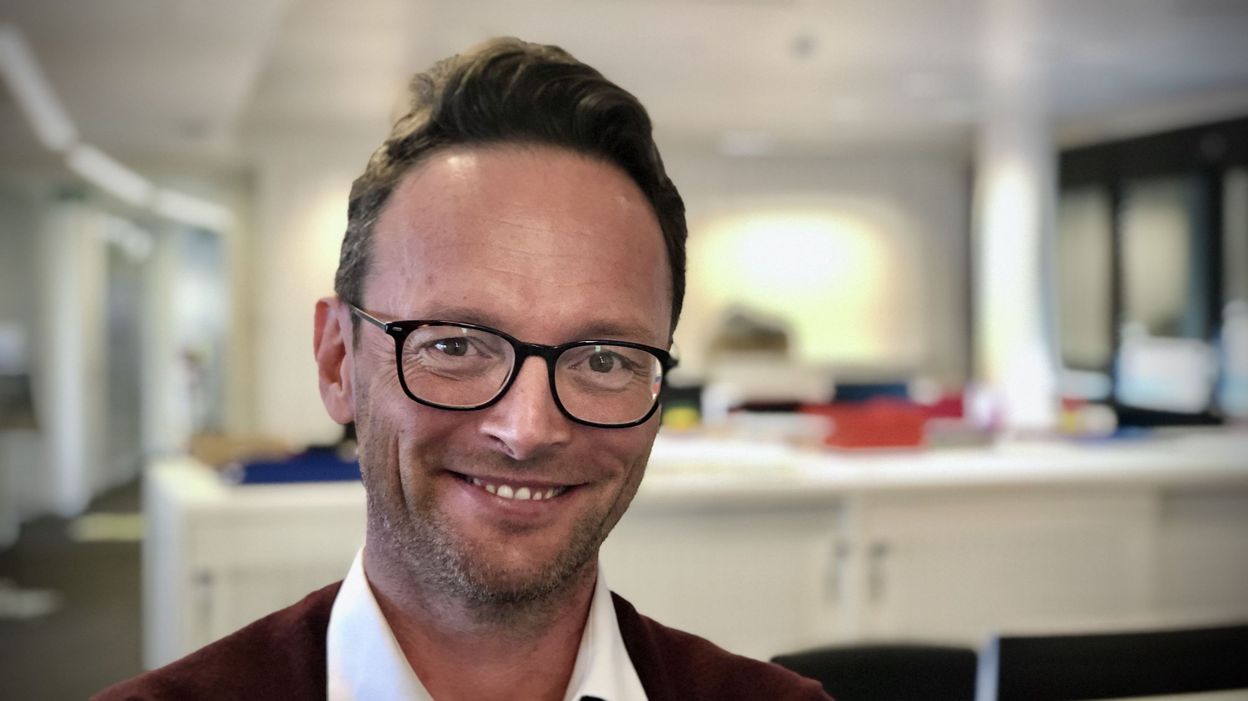 Nestle, the world's leading food group, is announcing the hiring of 450 young people under the age of 30 by 2025 and 175 internship opportunities for the same public. Obligation that is part of an even wider announcement: 20,000 first job opportunities (and the same number of interns) in Europe, the Middle East and North Africa by 2025. A priori, contrary to the current economic context, what is behind this announcement?
Interview with Olivier Blanc, Human Resources Manager at Nestlé in Belgium and Luxembourg – who also offers a perspective on the Belgian labor market.
16%that young Belgian is unemployed. It is true, and it is even more marked in Brussels. For the most part, these are low-skilled, if not un-qualified. Are they the ones you will employ in these 450 jobs?
Olivier Blanc: Will will vary greatly depending on the positions we can offer. So, we try to offer work to all people affected by this crisis, but also according to the profile of our company.
С.Unless a special effort is made for the youth, we risk a lost generation.
This specifically means that you are really looking for young people with little or no qualifications …
OB: Yes, not at all our jobs, because in Belgium we have a water plant, shops all over the country and a head office where the functions are more in marketing and finance – profiles in the latter cases are much more qualified.
450 jobs by 2025, that is 90 jobs per year. For a structure that currently has 800 employees, we are almost at a normal turnover rate for a company, right?
OB: So yes, it is. Even if we are lucky to have a turnover that is much lower than the Belgian average. At the same time, we are in a phase of transformation like many Belgian companies, with positive employment developments that allow us to maintain, despite the constraints we all know in Belgium, employment rates that are satisfactory.
D.in a small school, in the neighborhood, they do not help you with your CV or your application.
наDoes this mean that hiring young people will not be a replacement for people who, in any case, will no longer be in the company within five years?
OB: Il there are people who will necessarily leave us and there will be a natural rotation, it would not be possible otherwise. There are people who retire, there are people who decide to do other things and that is why we recruit. We do not base our recruitment on a certain age, but, of course, need, skills that lead us to recruit either young or more experienced people depending on the position profile.
More mehere, clearly, the focus is on young people. Is there a need to rejuvenate the age pyramid of your staff?
OB: C.This is not necessarily a need at Nestle. It is better that if no special effort is made for the youth – already before Covid, but even more, there is a part of the generation that risks being what is now called the lost generation.
We do not want that. We want to offer opportunities that enable young people to join the labor market.
What do you think is missing to help certain young people, with few qualifications, enter the labor market?
OB: What works well is specific things: how to write a resume, how to apply, how to use digital tools when looking for a job. And that's all you find in Belgian grandeur schools and universities – you have courses to learn it.
УIn Belgium, consideration must be given to the development of apprenticeships in companies.
But when you are in a small school, in the neighborhood, we will not help you with that. And today, companies are here to help as well. В.Maybe not something that was planned in the beginning, that companies come and explain to people how to apply. But we believe that it is our responsibility to help young people not to lag behind us.
But I also think that thinking in Belgium, when compared to other countries, should be reflected in the development of "dual learning" or apprenticeship in companies and the duration of the internship.
E.n six months you have the opportunity to learn things. Three months is a really short time to learn something in business that you can use again later. This is one of the differences I can see with other countries. This may not change the whole Belgian situation, but in any case it is one element: the duration of the internship.
And then, learning can be improved in Belgium. Learning opportunities in companies are a very effective way to train and learn about the world of work. For a long time it was considered a path of failure for young people who allegedly were not able to attend high school – a total deviation in my opinion. Apprenticeship is one of the best ways to learn a job.
And this is a case of a partnership we established with the Haute Ecole de Liège so that we can have, for the first time an apprentice, a young woman who joins the sales team as an apprentice for a while. three years. And this is exactly the experience we hope to repeat as often as possible.