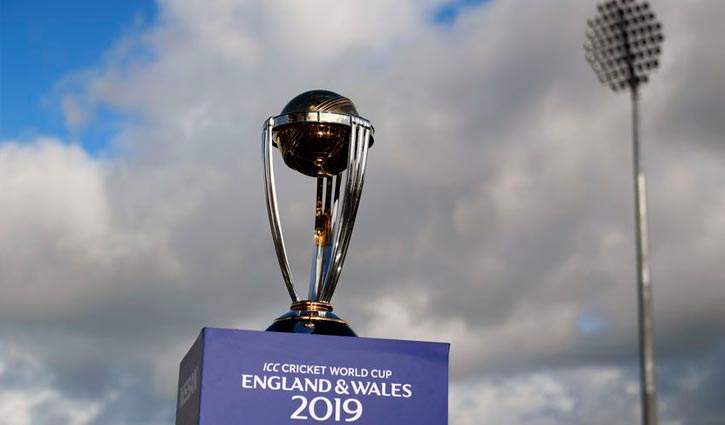 Sport reporter: The 16 players will be in charge of 48 games at the World Cup in England. There is no judge of Bangladesh among them.
On Friday, the ICC World Cup published a list of official league league numbers. The name of 16 judges and 6 contestants of judges is issued by Cricket's highest regulatory body.
This year's World Cup will be held from May 30 to July 14, with the participation of 10 teams. The World Cup will begin with England and South Africa in Oval Kumar Dharmasena and Bruce Oxford will play in this match. The referee will be David Bonn. In 1987, Boone was a member of the Australian World Cup team in 1987. Dharmasena won the 1996 World Cup for Sri Lanka.
The first match in Bangladesh against South Africa in Oval on June 2. Paul Wilson and Paul Riddle were responsible for managing the competition. Mashreef's next match against New Zealand Bruce Oxford and Paul Pushka are on the court judge.
Cardiff in the match against hosts England on June 8th. In that match, Joe Wilson and Kumar Darmasena will be in the match. Sri Lanka in Bristol on June 11th. Richard Ellingsworth and Richard Kettleborough will be in charge of the game.
Bangladesh will play against West Indies on June 17 after a six-day break. Rod Tucker and Sundaram Ram will be field judges. Bangladesh will play against Australia at Trent Bridge on June 20. Richard Kettleborough and Michael Gah will conduct the matches. June 24 at the Hampshire Competition in Bangladesh and Afghanistan. Participants in the Australian competition will manage this match.
India and Pakistan in the last two league matches of the tournament. Shakib, Tamimara will play against India in Edgaston on July 2nd. Rally Paliagrug and Murray Erasmus will be on the field judge. Pakistan opponent Pakistan on July 5 in the Lord. Michael Gah and Richard Kettleborough will be in charge of this match.
Rajan Madugal is the most experienced judge of the competition this year. The former cricket in Sri Lanka will cover the sixth World Cup. In addition, Pakistani Alim Dar will cover his fifth World Cup. Ian Zlato will cover his fourth and final World Cup. Gold will retire after the World Cup Gold was the World Cup in 1983 for England. So far, 74 tests, 135 ODIs and 37 Twenty matches have been conducted.
World Cup Referees: Chris Schrouwe, David Bonn, Andy Pycroft, Jr. Crowe, Ranjan Madagal, Richie Richardson.
World Cup Referees: Alim Dar, Kumar Dharmasena, Marais Erasman, Chris Gaffani, Ian Goldo, Richard Illingworth, Richard Ketelboro, Nigel Long, Bruce Oxford, Sundaram Ravi, Paul Reef, Rod Tucker, Joe Wilson, Michael Gah, Ruchira Paliagrug and Paul Wilson.
Risingbd / dhaka / April 26, 2010 / yasin / pollen