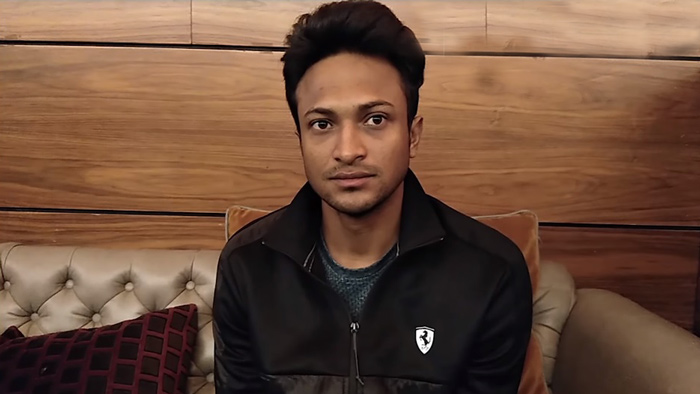 Bangladesh – Ireland will meet today in three series on Thursday. In this series, before the loss of West India, the performance of Bangladesh Shakib co-captain was excellent in waving.
This was Shakib's first match for the national team after returning from injury. However, there is nothing surprising in such a fantastic performance in the game for the return. Because he is always one of the best performers of the team. But his fitness is surprising!
Shakib Al Hasan reduced weight. The body is pretty neat, the moon It seems that Shakib 8-10 years ago!
Shakib said, Paphang Bhai (BCB chairman Nazmul Hasan) said: "You look like Shakib in 2007."
He said that by 2011, I was very well-placed. After this, until now there was no room for a separate work with fitness. There may have been no objection to this. But now I've split up.
In fact, he got a chance to do another job in an IPL. The match was shouted for him after the match. They had enough time to work intensively in their own way.
The Sunrise worked with the Hyderabad coach, with the facts. Coach Mohammed Salaudin was called from the country. He struggled with skill.
Cricket star said, the environment and the situation created that should be drawn and taken there. With Sir (Salahuddin) he worked with wad and bowling. I worked with an Australian Sunrise coach with fitness. He could have done very good training. I think it's a lot of work. Besides, of course, the diet has changed. Otherwise it is not possible. However, I am in a very good position at all.
I am