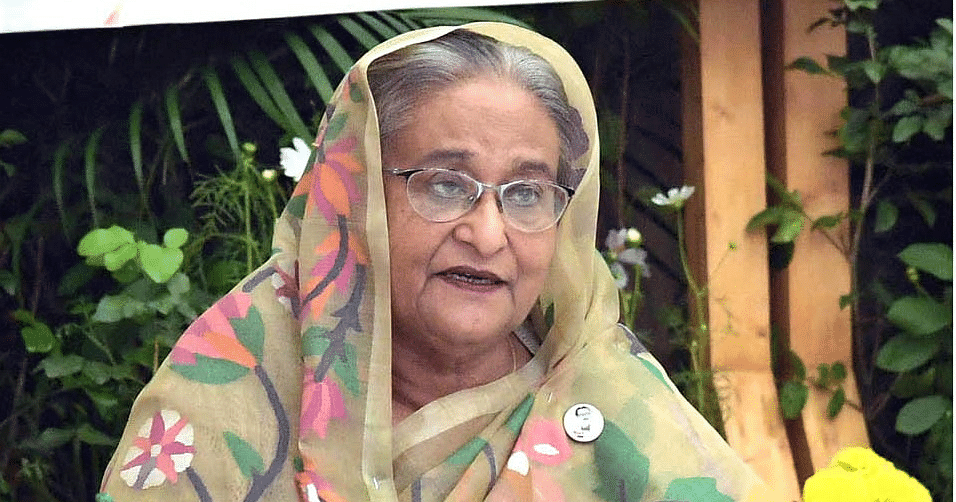 Sheikh Hasina said: "At that moment I forgot all our sorrows and sufferings, we gave a shout, to shout and cry, which I will never forget. This was the case after a long period of captivity. "It was an inspiring, inspiring and joyful event that I can't put into words."
Describing the relationship between Bangladesh and Bhutan as "very ancient", the Prime Minister said that the areas of our cooperation today in common cultural values, traditions and geopolitical realities are trade, tourism, hydropower, climate change impact, health, biodiversity, agriculture, agriculture , ICT, education, water resources management. And it has spread in many more cases.
Sheikh Hasina said: "I believe that after the implementation of this agreement, the people of Bangladesh will be able to buy fresh apples, oranges and other fresh fruits and vegetables from Bhutan, and the people of Bhutan, aware of fashion, will be able to buy better quality clothes from "Bangladesh." Infrastructure projects in Bangladesh can benefit from the use of Bhutanese stone, and medicines in Bangladesh can contribute to Bhutan's healthcare sector.
The Prime Minister said: "We are developing the port of Chilmari in Bangladesh, the Pangaon in Narayangan is also open to Bhutan. Not only that, our three ports of Chittagong, Mongla, Bhutan can be used if you want. It is developing for the development of our airport Siyedpur as a regional airport, which is open to Bhutan.
The Prime Minister of Bhutan. In his speech, Lotte Schering recalled his stay in Bangladesh during his nearly 10-year studies at Mimingsing Medical College and Bangabandhu Sheikh Mujib Medical University (BSMMU), referring to Bangladesh as his "second home". Speaking to the Prime Minister of Bangladesh this morning, she expressed gratitude for her motherly stance and expressed satisfaction that it could be part of history on the eve of the centenary of the birth of the Father of the Nation and the golden jubilee of Bangladesh's independence. Lotte Schering also mentioned that the hospitality shown to him during his recent visit to Bangladesh is an expression of the depth of relations between the two countries.
The Prime Minister of Bhutan said: "Bangladesh has always stood by Bhutan despite various troubles. And the signing of this agreement is a recognition of Bangladesh for taking Bhutan more seriously.
Source link