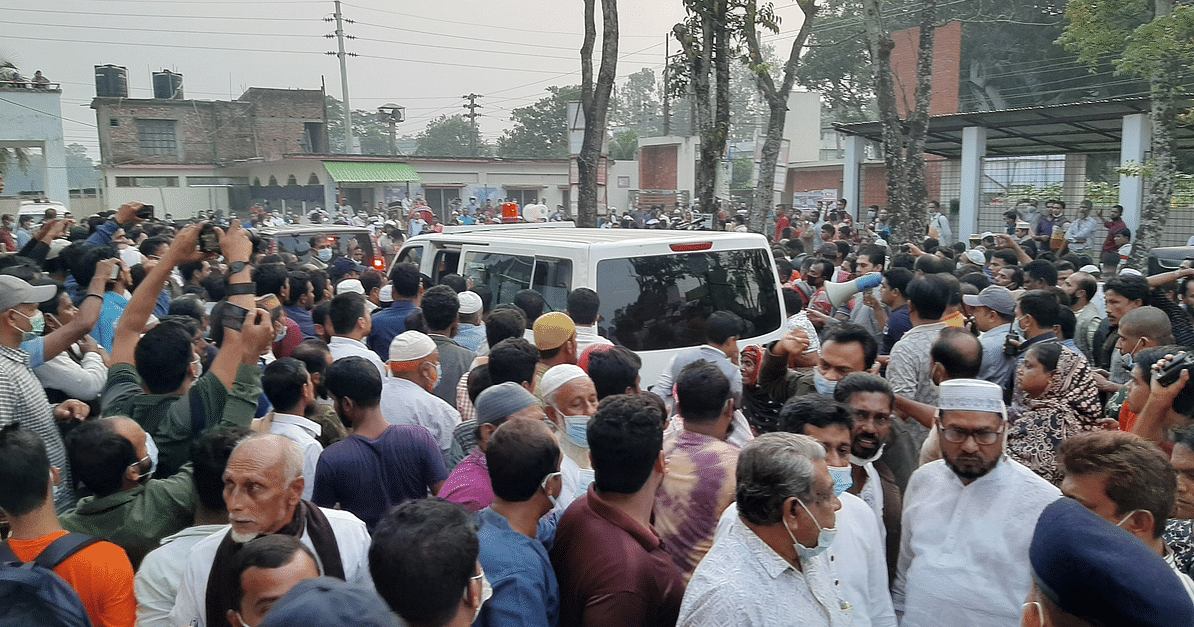 Another defendant has been arrested in connection with the attack on Imam Hassan, president of the Sarishamuri Union (UP) in Barguna's Betagi store and joint secretary of the Juba League district. His name is Halilur Rahman. Police arrested him from the Sarishamuri Union on Tuesday night. Police have so far arrested three people in the case.
Three days after the attack, at around 10pm on Monday, a case was opened against former union president Yusuf Sharif at the Betagi police station, naming 14 people, including the main defendants and his three sons. Five to six people were anonymously charged in the case. Rafikul Islam, father-in-law of the injured president, filed the case.
A senior police officer at the Betagi Kazi police station, Sahawat Hossain, confirmed the arrest in the first light.
The additional supervisor of the police in Barguna (Sadar district) Mehedi Hassan told Protom Alo that another defendant was arrested last night in the case filed in connection with the attack on the president of the UP. In total, three defendants have been arrested in the case. Attempts are being made to arrest the rest of the defendants.
Source link