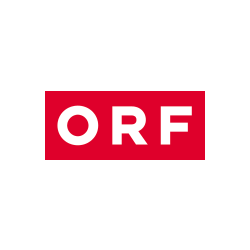 ORF-1 premiere for "Das Mädchen aus dem Bergsee" on December 8
Vienna (OTS) – After the popular crime series in ORF with "Steirerwut" (premiere of ORF: October 24, 2020; an average of 876,000 viewers) successfully started the new season, the ORF format (after "Murder on a Summer Night") now makes its second stop in Tyrol. And there, on Tuesday, December 8, 2020, at 8:15 pm, full female power is the order of the day, when Patricia Aulicki goes under the criminal police in the country for the first time and will solve the riddle of the "Girl from the Mountain Lake" . At first glance, everything seems very clear in the case of a dead prostitute – but then the investigation will take a surprising turn and lead to a dark secret in the family of the inspector herself. Responsible crime in the country. Cinematographer Eva Testor celebrates her screenwriting debut with "Das Mädchen aus dem Bergsee". Dominic Raneburger, Maresie Rigner, Fritz Eger, Anna Talbach, Fabian Schifforn, Harald Windisch, Antonia Moretti and Betina Mittendorfer also appeared in other roles in this ORF / ZDF thriller. The shooting in Innsbruck and the surrounding area took place in October / November 2019. The horror mood made in Austria will also be on the ORF 1 program afterwards with Dakapo from "Man of Bones" (9:50 pm) for the 60th birthday of Wolf Haas and "Bluetooth" (11:55 pm).
Even greater suspension for crimes in the ORF country
And for the third time, the successful crime scene in the ORF country continues through Austria and finally to Carinthia, where Utah Fastian, Pia Hiergeger and Robert Stadloberr greet the ORF-1 audience on Tuesday, December 15, at 20:15 with "Weidmansandank" . The two crime novels in the country "Das Mädchen aus dem Bergsee" and "Waidmannsdank" will be broadcast on ORF-TVthek (https://TVthek.ORF.at) as a live broadcast across Austria and seven days as a video – Given demand (from 20 to 6 o'clock in the morning). And for all crime fans in the country who do not want to wait for the TV broadcast, both "Das Mädchen aus dem Bergsee" and "Waidmannsdank" can be viewed exclusively on "Flimmit" (www.flimmit.at) a week in advance .
The films "Vier" as well as "Steirertod" and "Steirerrausch" have been shot and are expected to be aired in 2021.
Patricia Aulicki: "A very complex, interesting and intense character"
The investigation into the mysterious body of a woman found in a mountain lake is being led by Patricia Aulicki – who grew up in Salzburg and Tyrol – as a difficult inspector for Lisa Cohen in her Tyrolean homeland. The search for Cohen's traces provokes a series of shocking discoveries that increasingly entangle her – and overwhelm her emotionally. "Outwardly, Lisa is a very cool, tough woman and a very good researcher. She is incredibly careful, acts very intuitively, instinctively and is based on intestinal instinct, has a good heart, but also has big problems with allowing intimacy. Lisa is very introverted and closed, and that probably stems from her family history, which you become more familiar with during this film, where she learned to protect herself as a child. The camera can see feelings and how it really feels, but rarely shows them to the people around it. "A very complex, interesting and intense character, just great to play."
Director Miriam Unger: "A Piece of Truth"
What does the audience expect? "The new country thriller shows a more urban Tyrol. "Innsbruck is our hotbed," said director Miriam Unger. "The new investigator Patricia Aulicki is a self-determined, difficult policewoman who cannot be told. Stubborn and modern. A new boy we have not seen so often before. Your police officer plays the wonderful newcomer Dominic Raneburger, originally from East Tyrol. In general, the cast is characterized by new faces or exciting actors associated with Tyrol, who have not been seen so often in this context. "More on the special work for this film:" Eva Testor wrote the story. She also made a camera. Your view of the story and characters in the thriller in the country is more accurate, a view that reveals the lies of life and looks into the abyss. It clears the cliché image that tourism in Tyrol is spreading from the masses and shows us how being born a Tyrolean is a piece of truth. Women here are different. Black and white painting is avoided. "And the approach is cinematic."
Miriam Unger on the secret of the success of the crime series in the ORF country: "Here the ORF won the gold. The rural thriller is such a smart format. Austria is not big, and yet we experience such subtle differences in cultures, languages, dialects and mentalities. The Earth Thriller beautifully takes all of this and thus creates bridges. There is nothing more important in such times. We get to know each other better and are curious about each other. Spiced with uncertainty and humor. In addition, it is a perfect experimental field for the directors of this country, and that is what the audience wants. "
More about the content of "The Girl from the Mountain Lake"
The body of a prostitute is located in a picturesque mountain lake. It was not suicide, despite the stone backpack he was carrying. Someone wanted to make it look like this. Innsbruck inspector Lisa Cowen (Patricia Aulicki) is taking over the investigation. In fact, she should be on vacation. But she does not miss such a case, even if the enthusiasm for it in the office is limited. At first glance, this is a direct matter. But then the case suddenly turns in a completely unexpected direction – a dark secret in Lisa's family.
"Das Mädchen aus dem Bergsee" is a co-production of ORF, ZDF and KGP Filmproduktion, with the support of Fernsehfonds Austria and Cine Tirol.
Questions and contact:
http://presse.ORF.at
Source link