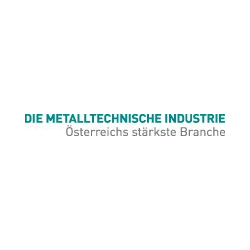 On average, plus 3.46% pay rise, student upgrades and overtime bonuses
Vienna (OTS) – In the seventh round of negotiations, the Fachverband Metalltechnische Industrie and trade unions agreed a collective agreement. As a result, wages and salaries in the metal industry will increase by 3.46% on average, with retroactive effect from November 1, 2018. In addition, some changes have been made to the framework law with some 130,000 employees in the metal industry. The most important points on this topic:
Remuneration and remuneration increase retroactively from 1.11. depending on the employment group, from 3.0% to 3.6%, average 3.46%. The minimum increase is 80, – Euro.
The apprenticeship allowances will be significantly increased in order to further increase the attractiveness of apprenticeships.
In the shift system, night bonuses – spread over four years – also increased significantly.
11. and 12 o'clock, if there are overtime, will be paid in the future with a 100% additional payment; From 51. to 60. o'clock an overtime supplement is also available per week.
There is a 10-minute break before the 11-hour break, internal regulations apply.
Flexitime: a time loan can also be used in the form of whole days (maximum 3 days in half a year); except for all-in contracts and overtime payments.
The already proven time account model has been extended for an indefinite period of time and is now a fixed income in the metal industry.
Christian Knill, chairman of the Metal Industry Association: "This package is a recognition of the achievements of our employees. With the current inflation rate of around 2%, you will receive a significant increase in real wages, guaranteed from the outset." The proposal is in the face of diminishing economic forecasts border. "
Labor costs play a key role in the metalworking industry, as 8 out of 10 euros are obtained in exports. Knill: "We took into account the current good economic situation, but we also made a prepayment for 2019. Now the federal government must ensure that labor costs do not grow further, and our companies remain competitive on the global market. This requires a significant reduction of non-wage labor costs and solutions cold progression, so that the wage spiral is stopped and the workers stay longer. "
Knill concludes: "This year's negotiations of the Constitutional Tribunal were extremely difficult and eclipsed by the political agenda of the unions." Due to unrealistically high demands and the previously announced escalation, financial reports have been significantly delayed, it will be even more important to deal with future location topics and continue the topic of KV 4.0. We need to switch to another cooperation mode here. "
About the metal industry
The metal industry is the strongest Austrian industry. Over 1,200 companies from the machine building, machine building, steel constructions, metal products and foundries sectors constitute the core of domestic industry. The export-oriented sector is of medium size, consists of over 85% of family businesses and accounts for a quarter of all Austrian exports. Many companies are world market leaders and "hidden champions". The metal engineering industry employs approximately 130,000 people directly, thus indirectly secures 250,000 jobs in Austria. In 2017, it generated a production value of around EUR 37 billion. Fachverband Metalltechnische Industrie, an association of former industry associations in the machine and metallurgy industries as well as the foundry industry, is one of the largest associations of entrepreneurs and employers in Austria and is an independent organization within the Austrian Federal Chamber of Commerce.
Inquiries and contact:
Fachverband Metalltechnische Industrie
Dr. Berndt-Thomas Krafft
Managing director
+43 (0) 5 90 900-3482
office@fmti.at
http://www.metalltechnischeindustrie.at
Source link