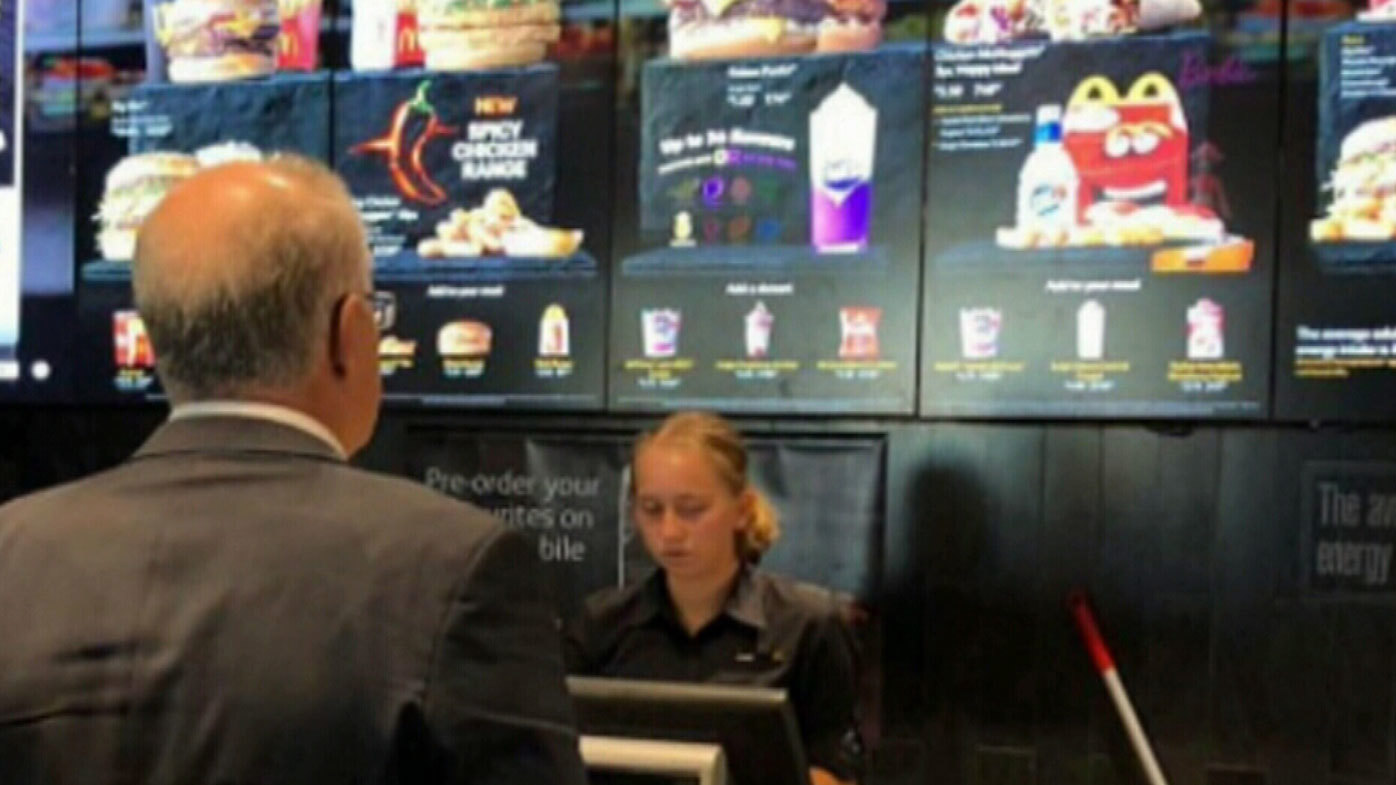 McFallout of the Prime Minister's "Maccas" starvation turns into a full "burgergate".
While no one suggests in all of this, the prime minister was asked about "lies with it," Scott Morrison's office employees dispute the teenager's memory of what was the moment of McHaley's.
Melbourne, a high school student and employee at McDonald's, Emily Salopek, said on Monday evening that the prime minister ordered a Poundder meal with Sprite in mid-quarter.
Not so, said the smaller burger in the prime minister's media team.
According to them, the bee's prime minister actually ordered a large meal of Angus and a large coke.
The meal was the final pit stop at the end of a busy day for Scott Morrison.
The teenager behind the counter did not know who the high profile client was.
"I had no idea that it was the Prime Minister," Salopek told "9News".
"I did not know until I was in school and I was on the news."
And the young Emily admits she has realized that she is a distinguished guest, she would be happy to give him a free meal.
Or, some different chips.
"Fresh," says Emily, saying the chips "are not too old, but they could be a little better."
The premier's big Angus meal will contain 1,291 calories. The middle quartet with a medium floor contains 975.
But we can all be justified for a little enjoyment.
The video of the Prime Minister's visit "Makas" was published on his official site of Instagram.
"He came with several people, but one of them had a telephone, a woman. She recorded what I think," said Emily.
Scott Morrison's instagram adherents were asked to choose whether to order chicken lumps or Big Mac.
Maybe someone had it in mind.
Only last week, Mr. Morrison, called Vice Prime Minister Michael McCormack, "Big Mac."
Although it is unclear whether the prime minister has chosen his "Angus" meal – because his energy minister is Angus Taylor.
All this is a hard fight for a bun … but it does not go to show, even the prime minister, can not have a meal in peace.
Now, it's food for thought.
© Nine Digital Pty Ltd 2019